Which? have launched on Affiliate Window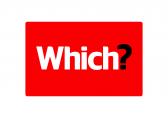 Dear Affiliates,
We are delighted to announce that the Which? affiliate program has launched through Affiliate Window.
We have a special launch promotion where we will be offering our affiliate partners £4.62 CPA rater than the usual £2 per trial. This is our incentivised rate and we will be introducing an improved CPA for our editorial content partners. This is available for 1 month only!
The Which? affiliate program:
We have a great customer offer available charging only £1 for the first month's subscription to our magazine.
To accompany this we'll be offering our incentivised affiliate partners a staggering £4.62 flat commission per sale
We will be significantly increasing the commission for editorial content sites in July, join the program for more info.
We have a great selection of creative with the ability to produce bespoke assets/promotions.

About Which?
Which? has for many years been a well-known and trusted consumer champion. We offer a wide range of product reviews and services from toasters to cars and much in between.
 
At Which? we test more than 2,500 products every year. Our experience and expertise enables us to select the best approach to testing products and services, in a way that nobody else can. Every aspect of product performance and specification is examined from price, running costs, efficiency and reliability.

We very much look forward to working with you, please sign up to our program here: https://ui.awin.com/awin/merchant/5913/profile
Feel free to get in touch with any questions or queries: Tom.Bourne@planit.co.uk
Thanks,

The Which? affiliate team

Tom
Tags: comparison, greatmagazines, magazine subscriptions, magazines, reviews, subscriptions