THE HOTTEST SPRING BEAUTY TRENDS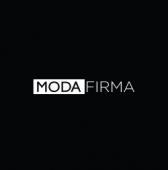 Twisted braids, daring colour choices and new makeup techniques…this season's catwalks were not only interesting because of the clothing items, but because of the gorgeous upcoming beauty trends as well. Whether you are supporting a classic and elegant or innovative and edgy style, 2016 Spring/Summer has definitely got something to offer!
Halo Braid
Halo braid (also known as crown braid) hairstyle is the new generation of braids: it's not only very easy to create, but is also an elegant and sophisticated look without being too girly. The trick is to start at the nape of the neck and create two separate Dutch braid sections, which can be then pinned into a crown.
Wear it with…
Strobing
Say goodbye to heavy contouring and welcome its lighter and fresher sister, strobing! Strobing means playing with bright highlighting shades to accentuate the most beautiful parts on your face – gently apply a powder highlighter with a small brush to your cheekbones, bridge and tip of the nose and brow bone, but don't be too heavy-handed with the shimmery shades to avoid looking greasy.
Wear it with…
Electric Lips
Mauves and beige undertone nudes were huge during the autumn and winter season, but according to Mac, Lancome and Yves Saint Laurent, we can expect spring to bring vibrant lip shades, such as magenta, Barbie pink, blue undertone lavenders and oranges. The great thing about these lip shades (besides the stunning colours) are the simplicity: you won't have to struggle with smudging your perfect smokey eye or applying tons of eye shadow – throw a bright lipstick in your purse and you are good to go.
Wear it with…
Fun Eyeshadows
If lipsticks aren't really your thing and you prefer accentuating your eyes, the dreamy eye shadows looks by Chanel and Giambattista Valli will be your absolute favourites for the spring season. Hunt down the eyeshadow that complements your eye colour the most, and rock it with confidence!
Wear it with…
Slicked Ponytail
We could see models during the Balmain fashion show supporting these incredibly sleek high ponytails. Unlike the regular ponytails, which might be a bit too casual, these ones are the definition of formal simplicity and look perfect with a monochrome outfit. The secret of a perfect high ponytail is to use a texturizing spay before combing your hair into a ponytail, and securing it into place with a strong-hold hairspray.
Wear it with…
To join our Affiliate program please apply here
Tags: beauty, Emerging designers, fashion, Modafirma, Trends, Unique designs