New Announcement from 24|7 Home Rescue for Tele Leads/Tele Sales/Leads opportunity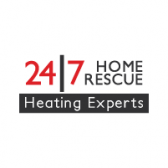 At 24/7 Home Rescue we are dedicated to providing a comprehensive cover for a range of household emergencies such as boiler and central heating cover, landlord cover (including a gas safety certificate [CP12]), appliance cover as well as boiler and appliance repairs.
We have over 3000 engineers nationwide who work tirelessly to fix the fault and that's why we aim to reach customers in as little as 4 hours with a first fix ratio of over 95%.
We also work closely with a number of well-known brands and manufacturers including Viessman, Vaillant, LG and Worcester Bosch and all of the parts used in our repairs are brand new.
Our affiliate program has been extremely successful so far and we are proud of the good work we have done so far with our partners. All of this work is continuing throughout 2016 and we look forward to working closely with our current and prospective partners well into the new year.
We are now looking for additional affiliates and we are in a position where we are urgently seeking lead generation, teleleads and/or telesales through our affiliate network.
We offer competitive fixed prices for leads and teleleads and would be thrilled to discuss this in more detail. To discuss fees and fee structure don't hesitate to contact our dedicated Affiliate Window account manager Usman at usman@247homerescue.co.uk or speak to Usman on 07547027737.
Tags: lead campaign, Lead generation, leads, tele leads, tele sales