Murad Friends & Family 25% Off Sitewide*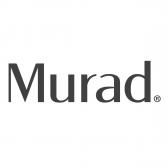 Good morning,
Please take a look at our Friends and Family promotion we would love for you to push - this is our biggest promotional event of the year!
Friends & Family Event
25% Off Sitewide* with code FAMILY25
https://www.murad.co.uk/skincare/bestsellers/
27th May - 6th June 2022
GWPs alongside 25% discount:
27th – 30th AHA/BHA Cleanser WYS £70
30th – 6th Vita-C Facial WYS £120
Terms:
While stocks last. Cannot be used in junction with other codes.
You can also find details on the UI. Please reach out for any opportunities.
Many thanks,
Murad & The Awin Team
Tags: skincare