LSBF launch student clearing campaign!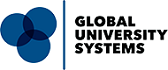 August 19th saw the launch of LSBF's annual student clearing campaign which can now be promoted by affiliates as part of LSBF's already highly successful lead generation programme!
Clearing can be a very stressful time for students, but LSBF have made the process much simpler - offering more degree courses than ever before; students can choose from subjects including Business, Finance, Law and Marketing. And they have places available right now!
During the campaign, affiliates will have access to the following:
A unique landing page here
Unique banners and e-mail creative
Special rates of commission
The campaign would be perfect for any affiliates, content sites and e-mail publishers that are aimed at students or people aged 18-19.
To find out more or to be added to the programme, please contact me directly Alfie.bektas@affiliatewindow.com
Thank You
Alfie Bektas
Lead Generation Executive 
Tags: business, lead campaign, Lead generation, london, school