Kinetica 15% Discount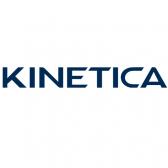 Hi everyone,
Kinetica Sports have a new voucher code for February; giving their customers 15% off everything on their site!
Kinetica are here to provide all you gym fanatics with high quality products that suit all needs; including weight loss, muscle building, strengthening and muscle repair. Their unique products and range of flavours make Kinetica a leading and innovative sports nutrition brand. Take a look at their products here: http://www.kineticasports.com/
To take advantage of this wonderful offer simply use the code KINAFFILFEB15 at the checkout to receive 15% Off!
This offer is valid until the 28th of February so don't hesitate to buy!
You can contact sarah.dixon@roeye.com with any questions.
Kind Regards,
The Kinetica Affiliate Team
Tags: Kinetica