Boiler & Heating Services Lead Gen Program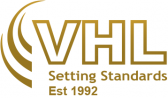 Hi,
If you've got traffic looking for boiler repairs, installations or any other electrical or plumbing services then have a look at VHL, electric and heating specialists since 1992.
The program is paying £3 per lead, a lead is anyone who calls the uniquely tracked number on site and books a job. Sign up here
VHL are looking for customers looking for the following;
Boiler Repairs
Boiler Installations
Electrical Repairs
Plumbing Reapirs
VHL are experts in boiler services & installations as well as all plumbing and electrical services. VHL Operates All over London & M25 areas, down to Portsmouth and Dover coast line offering first class customer service, same day response, registered engineers and competitive prices.
If you are getting traffic or users looking for this services or can provide ongoing leads then get in touch and we can discuss lead cost and bonuses.
Thanks
Chris & The VHL Team
Tags: boiler installation, boiler repair, boilers, electrical services, lead gen, Lead generation