48 Hour 15% Off Discount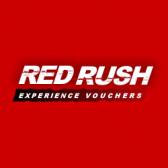 Good Afternoon Publishers,
From Midnight tonight we launch the 48 hour 15% Discount Off All Experience Vouchers (Bronze, Silver, Gold, Platinum Range)
This is a first for us and our best offer yet! This code RRWEEKEND will be live from midnight tonight through until Sunday at midnight and can be used at checkout.
If you need anything from me to help run this let me know - e.g activity imagery - I'm on olivia@redrushvouchers.co.uk or 07739 608 811.
THIS IS A REALLY GOOD OFFER CONSIDERING OUR COMMISSION RATE IS 15% AS WELL 😉
Enjoy!
Olivia 🙂
Tags: discount codes, experience days, experience gifts, gift vouchers, promotion