Zavvi Warehouse Clearance & 25% off Slazenger!
Happy Friday!
I hope you've had a great week and are ready for the weekend!
Highlights of newsletter
- Warehouse Clearance on over 1000 products
- New 2 for £12 Blu-ray lines
- 25% off new-in Slazenger clothing
- New 3DS available for pre-order
- Price-drop on Ferrari headphones
Our next ZBOX is on the way and will available to order by the end of the month. There has been a really good response so far with all 3 of them selling out in less than 1 day! If you would like to get more involved with promoting it further, please get in touch and I can discuss commission increases.
Thanks,
Ali
Warehouse Clearance




Huge discount on over 1000 Blu-rays, Games and DVDs!
NBA 2K14 on XB1 / PS4 = £15.99
Scream 4 Blu-ray = £2.99
Hustle Season 1-8 DVD = £19.99
Expires: 13:00 18/01/15
Blu-ray




2 for £12 on Blu-ray
Loads of new additions here including Rush, Little Big Soldier and The Artist!
Nintendo 3DS XL

New 3DS XL Metallic Blue Console - Includes Legend of Zelda: Majora's Mask & Black Charging Cradle = £209.99
3DS XL now available for pre-order! It went live yesterday and has been selling really well at this price!
Tech



Further reductions on Logic 3 Ferrari headphones!
Ferrari T350 Cavallino = £99.99
Ferrari Scuderia R200 = £59.99
Clothing




25% off new-in Slazenger
Some great sports items here with many cheapest in the market after using this code!
Code: 25SLAZ
Expires: 29/01/15
Merchandise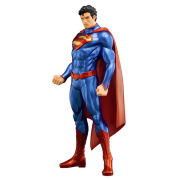 10% off new-in merchandise now includes some new arrivals!
CODE: NIM10
Expires: 21.01.2015
Site-wide codes
Our 2 leading site-wide codes are starting to perform really strongly again with the recent uplift in sales!
£10 off £100 spend
Code: BIGSPENDERZ
(Excludes electronics, pre-orders and products in multi-buy offers)
Expires: 30/06/14
10% off for new customers
Code: WELCOME
(Excludes electronics and products in multi-buy offers)
Expires: 30/06/14
As usual, Mega Monday will be live at 13:00 on Sunday at this link:
Have a great weekend!
Thanks,
Alasdair and the Zavvi Affiliate Team (Part of The Hut Group)
alasdair.glen@thehutgroup.com / Thehutgroup@affiliatewindow.com
International Zavvi sites with cross tracking with UK program:
Zavvi.es | Zavvi.nl | Zavvi.EU |
Plus our other related programmes from The Hut Group include:
Iwantoneofthose.com | The Hut | Preloved | More