Zaggora Fitness Clothing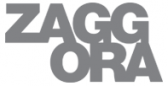 When it comes to fitness clothing, there are a number of elements you want to have. You want the clothes to fit well, you want them to remain in shape no matter how hard you work out and there will be some people that are looking for stylish and appealing clothes. This isn't an issue for everyone but there is no doubt that stylish or fashionable workout clothes will be appreciated by many.
That is normally all you need, but there have been some technological improvements that have seen fitness clothing more. There has been a gradual development in clothing that draws sweat away from the body or which ventilates more when you work out. These improvements have been seen to offer more comfort and to help people perform at their peak for longer. These improvements have been great but Zaggora has raised the bar on fitness level expectations. The makers claim that the unique technology in this fitness range actually helps you to lose weight! This is a major breakthrough and it is easy to see why so many people are interested in this brand.
Zaggora does the basics very well
On the basic levels, Zaggora scores well. There is a broad range of workout clothes, suitable for many disciplines and the clothes look great. If fashion is just as (if not more) important for you than functionality, Zaggora pants and tops will fit the bill perfectly. For those focusing on the workout, Zaggora works perfectly well. They are generally comfortable and with a little bit of give, which is ideal for when you are working out. Some workout clothes look great but aren't really functional while other clothes are really functional but have little style to them. The Zaggora range manages to fit the middle ground quite well. The material causes a slight swishing sound when you move in them but given the preference of wearing headphones to work out these days, you'll barely notice this!
Zaggora gives you a helping hand to lose weight
So, as standard workout clothing, Zaggora gets a seal of approval but when you make major claims, you have to be able to back it up.  The ThermoFit fabric technology, which utilises a number of layers, increases the heat when you work out and it has been proven to help people burn off more calories. Like most products, there is a need to actually work out while wearing Zaggora to feel the benefit. If you just go to the gym to look stylish and be seen, you won't find any weight loss benefit coming from Zaggora. However, if you put the effort it, there is an additional benefit to be had. There is medical evidence and trials which suggests that Zaggora works, but more importantly, the number of real people who are saying they are getting a more effective workout or who are feeling the burn is evident.
In the constant battle against the bulge, anything which can help to speed up the process or help us to get more from a workout has to be a good thing. The fact that Zaggora scores highly on so many important aspects of workout clothing has to be seen as a positive thing. If you need to look stylish when you work out, you are more than caters for. However, the comfort, fit, range of products and that added ability to turn up the heart and burn more calories are the real benefits of turning to Zaggora wear.