XVMARKETPLACE.CO.UK - DISCOUNT CODE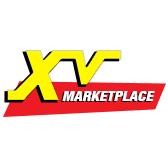 Good Morning Affiliates,
We are really excited to announce that 300: Rise of an Empire is now available to pre-order on XVMarketplace.co.uk.
Use this exclusive discount code DAXOS and save 50p on your order today!!
What are you waiting for you??
Head on over to XVMarketplace.co.uk to avail of this limit time offer.
Remember, you generate 7% commission on all sales of music, movies and games software. We'd love to work with you guys to generate sales, and bring in new customers to xvmarketplace.
If you haven't been participating with us yet, just sign up to the programme here - https://ui.awin.com/awin/merchant/5878/profile

If you have any questions, please don't hesitate to contact our affiliate manager Keith at keith.nolan@xtra-vision.ie or by calling +353 1 4131635.
Happy Promoting!
The XV Marketplace Affiliate Team
Tags: 300: Rise of an Empire, blu-ray, discount voucher code, dvd, hmv, movie, xtra vision, XVMarketplace