XVM Deal of the Day - Zero Dark Thirty - £2.99 / €2.99 - 7% Commission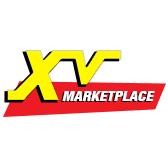 Today we have Zero Dark Thirty for today only for just £2.99 / €2.99.
Each day, our XVMarketplace customers can get one title – for one day at an extremely silly price. And you can generate additional sales for a WOW! deal.
Zero Dark Thirty -
http://www.xvmarketplace.co.uk/Zero-Dark-Thirty/movies-games/pd/58753?path=dvd
At a Glance
Kathryn Bigelow directs this Academy Award-nominated military action thriller about the mission by American special operations forces to capture or kill al-Qaeda leader Osama bin Laden. Shining a light on the secretive processes behind the world's greatest manhunt, the film details the work done by the intelligence team responsible for finally tracking down bin Laden, graphically documenting the unfolding ten-year intelligence hunt through the eyes of CIA analyst Maya (Jessica Chastain), whose initial minor role assumes ever-greater importance as a crack US Navy Seal team readies itself for its most important mission ever. Chastain won a Golden Globe Award for her role in the Best Performance By an Actress in a Motion Picture - Drama category.
What are the benefits of XV Marketplace?
With the XV Marketplace, you get the latest titles, plus blasts from the past, at a significantly lower price. There are 1,000s of movies and games to choose from – decent quantities available for sale; with a 6 month quality guarantee.
Key Customer Selling Points:
1,000s movies and games to choose from
Cheap products
Up to 50% or more when compared to buying new
Competitive pricing when compared to other second hand websites
6 Month Quality Guarantee
Market leading multibuy offers with even bigger discounts when you buy 2 or more items.
FREE UK delivery (ROI delivery €2.00)
Why join the XV Marketplace affiliate programme?
Don't believe everything you read in the papers, the physical entertainment industry is worth over £2 billion in the UK and Ireland. While digital channels will continue to grow, physical sales will remain the main way that customers engage with entertainment content for the foreseeable future.
What is clear however is that customers are more cash conscious than ever before – shopping around for the best deals and that is where XV Marketplace comes in; we get the latest movies and games just a few weeks after release, meaning that cash conscious consumers can get significantly savings compared to buying new, by waiting and buying from us.
We're backed by hmv & Xtra-vision, two leading brands in entertainment, and the XV Marketplace itself has been established by the same people who setup the original Blockbuster Marketplace in 2011; which was a decent earner for those on the old Blockbuster affiliate network.
The website is high conversion currently but will continue to mature as we add new titles and features; we will release discount vouchers and work our most effective affiliate partners (large and small) to make this a success. So what are you waiting for?
We also have a suite of creative banners for you to use to promote the XV Marketplace (please access these from our profile), with more added every couple of weeks.
Join our programme using the links below:
UK:
https://ui.awin.com/awin/merchant/5878/profile
ROI:
Tags: dvd, film, free postage, free shipping, free uk delivery, Game, movie, XVMarketplace, Zero Dark Thirty