XVM Deal of the Day - After Earth £2.99 / €2.99 - 7% Commission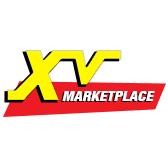 Today we have After Earth for today only for just £2.99 / €2.99.
Each day, our XVMarketplace customers can get one title – for one day at an extremely silly price. And you can generate additional sales for a WOW! deal.
After Earth -
http://www.xvmarketplace.co.uk/After-Earth/movies-games/pd/62204
At a Glance
The Sixth Sense director M. Night Shyamalan directs this sci-fi thriller starring Will Smith and his son Jaden as a father and son who crash land on Earth over 1,000 years after humans abandoned the planet. General Cypher Raige (Smith) is an important figure in the new civilisation humans have built on Nova Prime following the mass departure from Earth centuries before. After a lengthy tour of duty, Cypher is looking forward to spending some time with his 13-year-old son Kitai (Jaden Smith). However, when Cypher and Kitai's spacecraft is damaged in an asteroid storm, forcing them to crash land on the abandoned Earth, the necessity of father-son bonding is accelerated. With Cypher critically injured from the crash, Kitai must find a way to signal for help on a planet reclaimed by nature, ruled by hyper-evolved animals and containing the alien creature who has escaped from the wreckage of their craft.
What are the benefits of XV Marketplace?
With the XV Marketplace, you get the latest titles, plus blasts from the past, at a significantly lower price. There are 1,000s of movies and games to choose from – decent quantities available for sale; with a 6 month quality guarantee.
Key Customer Selling Points:
1,000s movies and games to choose from
Cheap products
Up to 50% or more when compared to buying new
Competitive pricing when compared to other second hand websites
6 Month Quality Guarantee
Market leading multibuy offers with even bigger discounts when you buy 2 or more items.
FREE UK delivery (ROI delivery €2.00)
Why join the XV Marketplace affiliate programme?
Don't believe everything you read in the papers, the physical entertainment industry is worth over £2 billion in the UK and Ireland. While digital channels will continue to grow, physical sales will remain the main way that customers engage with entertainment content for the foreseeable future.
What is clear however is that customers are more cash conscious than ever before – shopping around for the best deals and that is where XV Marketplace comes in; we get the latest movies and games just a few weeks after release, meaning that cash conscious consumers can get significantly savings compared to buying new, by waiting and buying from us.
We're backed by hmv & Xtra-vision, two leading brands in entertainment, and the XV Marketplace itself has been established by the same people who setup the original Blockbuster Marketplace in 2011; which was a decent earner for those on the old Blockbuster affiliate network.
The website is high conversion currently but will continue to mature as we add new titles and features; we will release discount vouchers and work our most effective affiliate partners (large and small) to make this a success. So what are you waiting for?
We also have a suite of creative banners for you to use to promote the XV Marketplace (please access these from our profile), with more added every couple of weeks.
Join our programme using the links below:
UK:
https://ui.awin.com/awin/merchant/5878/profile
ROI:
Tags: after earth, deal, deal of the day, dvd, free uk delivery, movie, Today only, will smith, XVMarketplace