Xtra-vision IE - The BIG SALE!!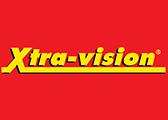 The Big Sale Newsletter
We have just announced our BIG SALE offers to help beat the January blues!
The promotion will go live on Christmas Eve with price changes.
Here are just a few of the big savings to be had on movies, games and music titles on-line.
You can get the full range at Xtra-vision.ie.
NEW RELEASE DVD'S
3 FOR €12 DVD
DVD BOXSET SALE
GAMES
MUSIC
3 for €12
Remember, you generate 5% commission on all sales of music, movies and games software.
(This doesn't apply to hardware at this time).
If you haven't been participating with us yet, just sign up to the programme here.
https://ui.awin.com/awin/merchant/5965/profile
If you have any questions, please don't hesitate to contact our affiliate manager at keith.nolan@xtra-vision.ie.
Merry Christmas and Happy Promoting!
The HMV | Xtra-Vision Affiliate Team
Tags: boxsets, bundle, Christmas, deal, dvd, Games, hmv, movies, music, newsletter, offer, promotion, sale, xtra vision