---
Winter Sale - Divan Beds At Mattressman

The Winter Sale still continues through to the end of January here at Mattressman, and this week we bring you our Divan Beds. Choose from our huge range of quality single, double & king size Divan Beds at great prices.
The Apollo contains two different types of foam to render a sleeping experience that is truly unrivalled: the first is a 75mm layer of V60 memory foam, which adapts to the shape of your body to improve circulation and support vulnerable joints; while the second, a thicker layer of reflex foam, reinforces the base of the mattress so you don't experience the same sinking sensation associated with thinner, less expensive mattresses.
Our Price £329.00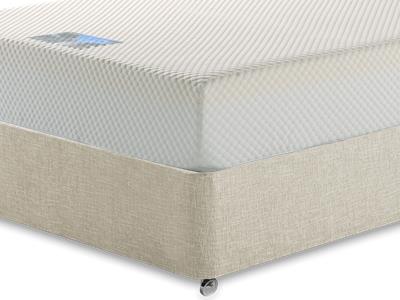 Perfect if you're looking for something that will relieve aches and pains, the Zero Gravity mattress consists of 1000 pocket springs that are encapsulated by the advanced foam. Conforming to your body's ideal position, the mattress ensures that thorough support is provided in key areas by independently moving pocket springs.
Made out of eco-friendly materials derived from cellulose, the Tencel that's used actually regulates the temperature of the mattress, as well as staying soft, breathable and naturally anti-bacterial.
Our Price £369.00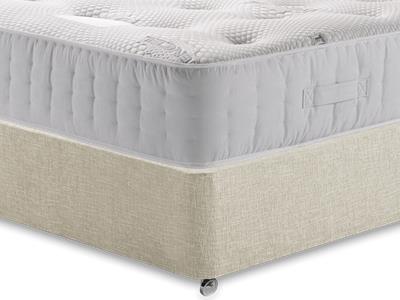 If you have issues with back pain, The British Bed Company's Cotton Pocket 1400 Chenille mattress could be your perfect answer. The orthopaedic qualities of the mattress' 1400 pocket springs will give you excellent spinal support and adds longevity to the mattress itself as you can sleep on either side of the mattress and change regularly.
The Chenille fabric around the thick mattress also adds a quality feel and aesthetic to the mattress alongside the perfectly placed handles, vents and hand tufted buttons.
Our Price £409.00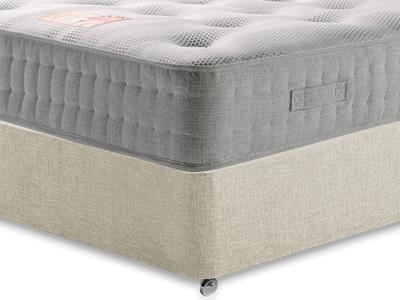 Implementing the natural warmth of lambs' wool and the impressive nature of temperature regulating cotton, the Baron might just be the best night's sleep you'll ever have. The superbly prepared mattress features 1200 body moulding pocket springs that are specifically prepared to help your body stay in excellent condition.
Our Price £429.00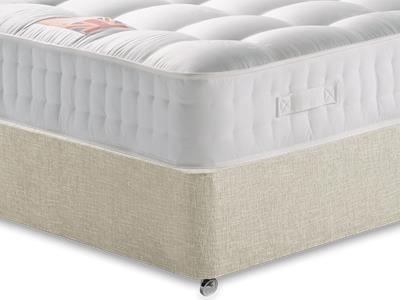 Using a 13.5 gauge open coil spring system below a luxurious 25mm of memory foam, the Memory Luxe mattresses promises comfortability and relaxation every night, helping your body feel at ease.
There's also a steel rod edge that surrounds the sides of the British made mattress, which is used to minimise sagging along the sides and resulting in unwanted roll off; a major problem even with the most expensive open coil mattresses.
Our Price £215.00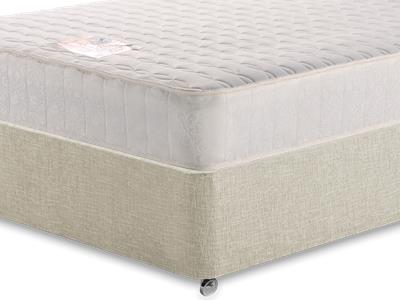 Containing a unique open coil spring unit and an impressive spring count, Snuggle Beds' Ortho Memory Supreme is extra supportive and delivers a supremely comfortable medium tension. The mattress also features a 25mm layer of body moulding memory foam, designed to improve circulation, correctly align the spine and offer an excellent night's sleep.
Our Price £229.00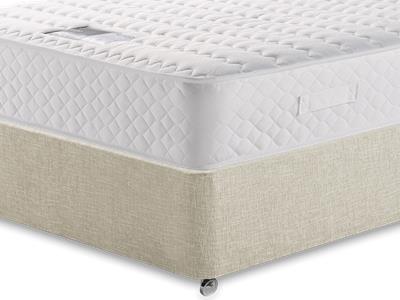 The Restapocket 850 is a fine mattress, made by British manufacturer, Restopaedic. We work closely with Restopaedic, a renowned mattress maker, to bring you the best quality products at the most affordable prices.
The mattress contains 850 independently moving pocket springs that mould to the shape of your body, delivering a sleeping surface that adjusts like memory foam but feels more supportive.
Our Price £239.00
Consisting of all the right components to make a perfect bed, the Ortho Sleep mattress has gone through a production process of the highest standard. Filled with Silentnight's own man-made EcoComfort fibres that are 100% polyester, not only are they very durable with a remarkable recovery process, they actually help reduce the heat of the bed so that you can wake up feeling fresher than ever.
Our Price £259.00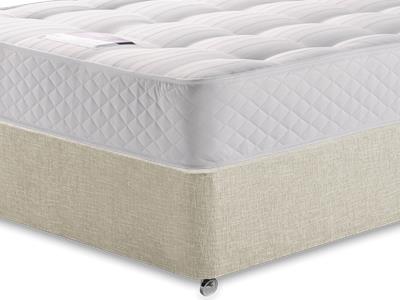 Featuring 1000 body pocket springs and a six gauge rod edge, the Pocket 1000 mattress offers edge to edge support as well as incredible body moulding comfort like you won't believe. The Pocket 1000 also includes a silent spring system, so you'll never get annoyed with a squeaky night's sleep!
Our Price £279.00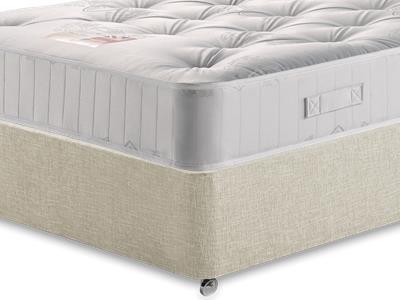 Excellent support and comfort. With 2000 pocket springs, a 6 gauge rod edge and 75mm of memory foam, this is a great mattress for bad backs. A layer of Highloft Polyester above the memory foam reduces the warmth that memory foam produces. The cover is Imazasoft a new breathable material with a soft touch feel.
Our Price £419.00