---
Winter Sale Divan Beds At Mattressman
Mattressman is pleased to bring you a selection of their Divan sets, to help complete your bedroom. Make sure you take advantage of the winter sale, where you can find great savings on these items. To see the full range, click here.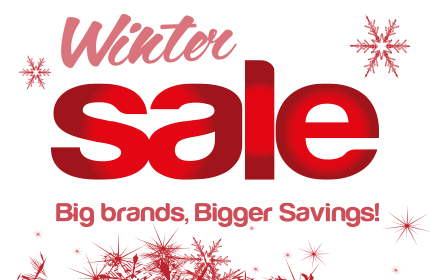 Voted as a 'Which? Best Buy' mattress, Sealy's Casoli 1200 has a deep, 4cm layer of latex, ensuring that each of the 1200 pocket springs are used to their full and most comfortable potential.
Our Price £489.00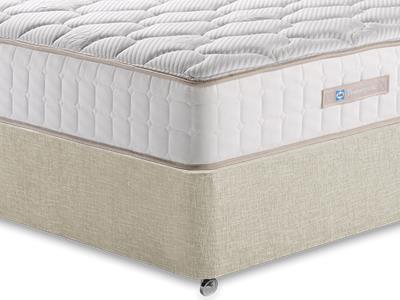 Implementing the natural warmth of lambs' wool and the impressive nature of temperature regulating cotton, the Baron might just be the best night's sleep you'll ever have.
Our Price £429.00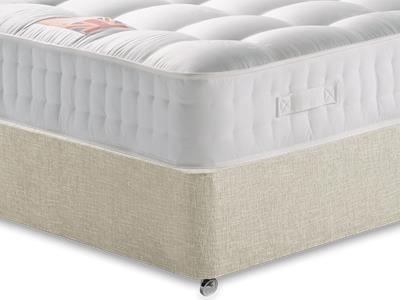 Excellent support and comfort. With 2000 pocket springs, a 6 gauge rod edge and 75mm of memory foam, this is a great mattress for bad backs. A layer of Highloft Polyester above the memory foam reduces the warmth that memory foam produces. The cover is Imazasoft a new breathable material with a soft touch feel.
Our Price £419.00
The Space Collection is a state-of-the-art range exclusive to Mattressman.
Inspired by twentieth century space exploration, the technology utilises micro-pockets of air that respond to heat and pressure to shape the mattress to the contours of your body.
Our Price £415.00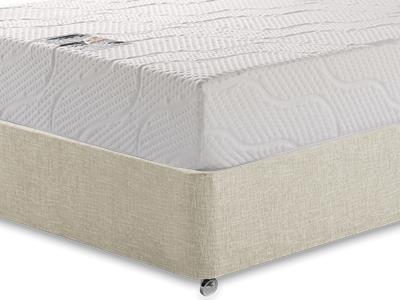 Filled with a healthy combination of cool cotton and iSoft fibre, the Cotton Pocket 1400 Chenille includes a super soft-knitted cover, so that you can rely on this mattress for a pain and stress free night's sleep.
Our Price £409.00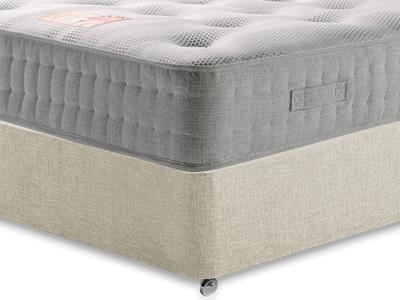 With a unique one-of-a-kind filling, the Zero Gravity mattress genuinely makes you feel weightless. Designed to make you think you're sleeping on top of a cloud, Healthopaedic's zero gravity foam is one of the most innovative fillings on the market.
Our Price £369.00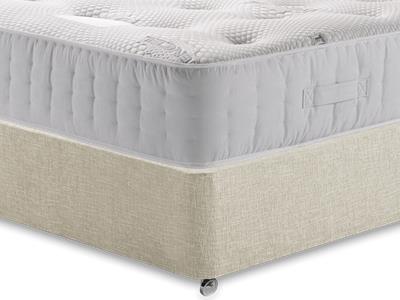 A great pocket sprung mattress at a fantastic price, the Cotton Pocket 1200 is one of our bestsellers! This mattress comes complete with a durable soft knitted cover and British Bed Company's trademark Bulldog Border.
Our Price £355.00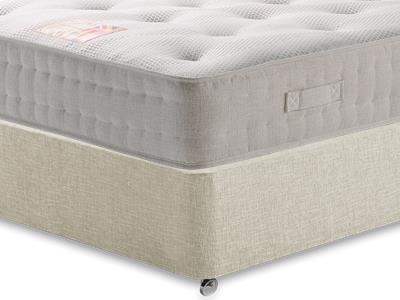 The Apollo is the most affordable model in the Space Collection, an exclusive range of high-quality memory foam mattresses, only available at Mattressman.
Our Price £329.00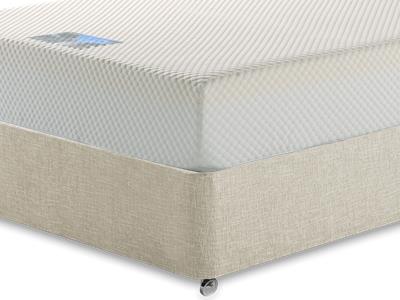 Sealy are famous for designing ergonomic products and have built this mattress, the remarkable Millionaire Backcare, alongside medical experts and the British Chiropractic Association to ensure its quality.
Our Price £285.00
Launched in 2012, having locally produced over 1000 mattresses in just its first two months, the British Bed Company have gone from strength to strength. Flying the flag for British manufacturers, their premium mattresses and bedding at affordable prices are the start of a new revolution, and the Pocket 1000 mattress is at the forefront of it.
Our Price £279.00