---
Raise the temperature of your romance with a jungle fever of ivory roses. You won't have to say a word - the elegant sophistication of these gorgeous white roses will get your message across.
Was £49.99
Now £34.99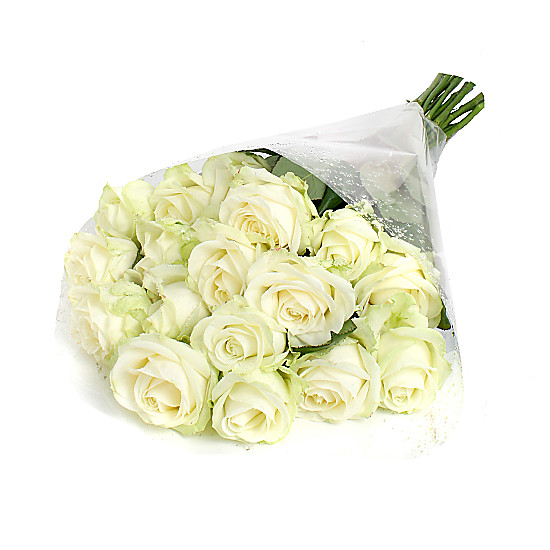 The relaxing serenity of pure white blooms create a glorious sense of peace. The delicate fragrances of Freesia, luxury Roses, Lisianthus, Oriental Lily and Waxflower create an ambience that even the UN would be proud of.
Was £39.99
Now £29.99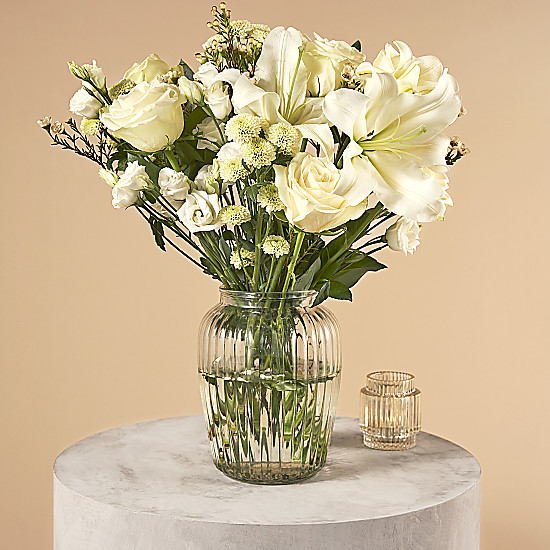 There is always that first morning when you can feel the season shifting in the air, this bouquet encapsulates that moment and celebrates it. The beautiful white roses, stylish carnations, enticing alstroemeria and striking eryngium will warm anyone up on a chilly morning.
Was £22.99
Now £19.99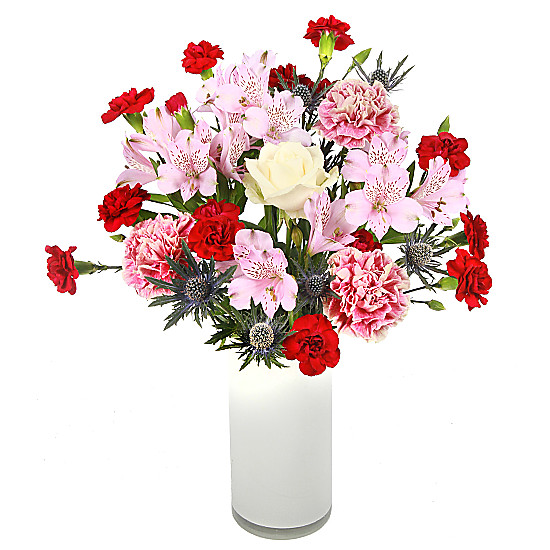 Relax and take a moment to imagine waking up to a crisp and frosty morning, a beautiful mist covers the land and golden sunlight streams through the trees, wonderful, just like this gorgeous bouquet.

Our Price £24.99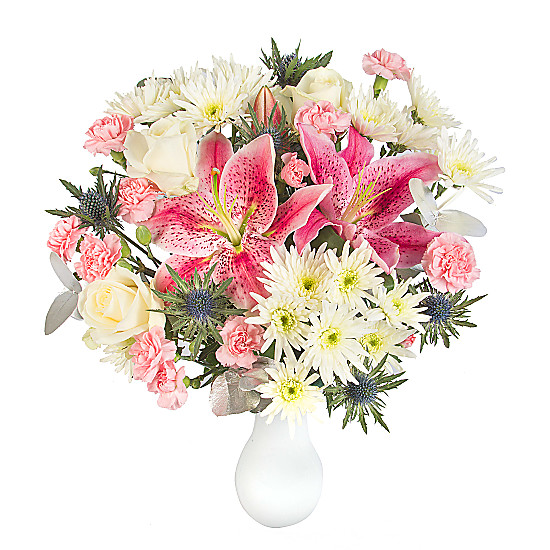 Stunning large crisp white amaryllis blooms are like the first winter's morning when the landscape is suddenly covered in a blanket of beautiful snow. With understated elegance this simple arrangement of Amaryllis and golden grass will bring joy to any home.
Was £24.99
Now £19.99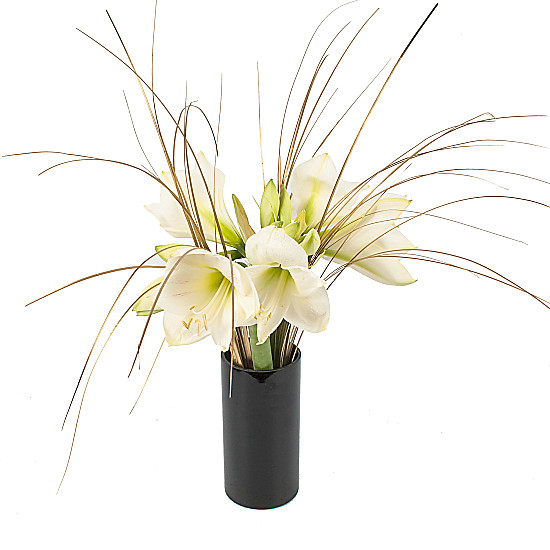 An ebullience of enigmatic flowers. A Russian lovescape to which the prickle of sparkling thistles and contrasting softness of elegant feathers and downy pussy willow lend verisimilitude.
Was £59.99
Now £39.99

Snowy roses and milky lilies drift dreamlike above a compact mound of greenery in this contemporary vased arrangement. Inhale the heavenly scent that floats on high from this cloud of flowers to feel your tensions ease and your spirits rise.
Was £44.99
Now £29.99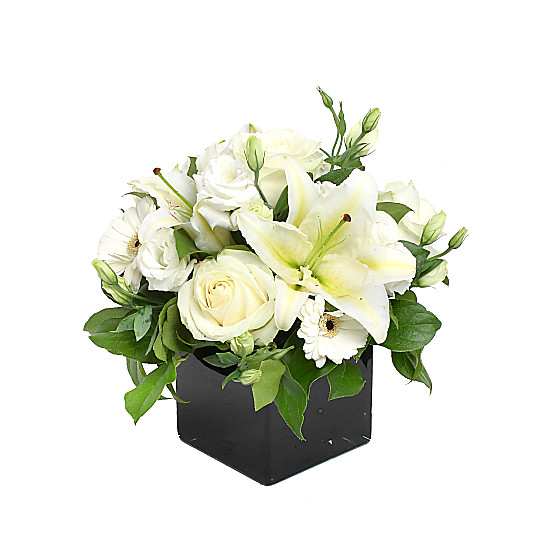 They say that candles burn out long before legends ever do, but it doesn't take an enormous genius to know that the sweet memories of honey-scented, diamond-coloured freesias and woodland foliage are likely to linger even longer than sentimental stories about someone we never knew.
Was £39.99
Now £34.99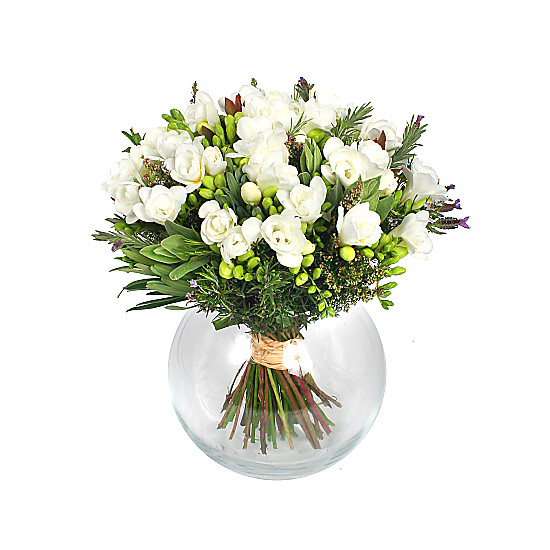 Take a moonlight stroll down twilit lanes while silvery starlight dances on lavender freesia and the petals of white roses.
Was £24.99
Now £19.99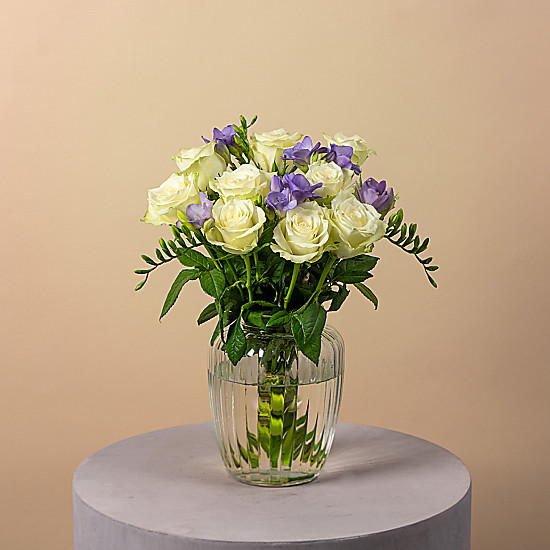 Elegance and sophistication are entwined together in perfect harmony with these sublime luxury roses in delicate pastel shades. The perfect gift for the irresistibly romantic amongst us.
Was £39.99
Now £34.99