WIN Gibson guitar signed by SLASH!!! Also tickets to see him play in Dublin - LAST WEEK!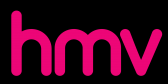 Thanks for all your support on making the launch of our new hmv UK website - www.hmvshop.co.uk such a success.
hmvshop.co.uk is the new home for hmv on the web. Offering tens of thousands of movies, games, music and more. We are the Home of Entertainment in the UK and have big plans for our new online operation.
Remember, you generate 5% commission on all sales of music, movies and games software. We'd love to work with you guys to generate sales, and bring in new customers to the hmv shop.
And we have some awesome deals on Blu-rays, DVDs and games - that are in many cases better than our competitors and a brand that is instantly more recognisable than any one else.
Bearing that in mind, we wanted to remind you that we often have EXCLUSIVE deals that you can't get anywhere else.
Until Thursday 11th September, we are offering one lucky person the chance to win a signed Gibson guitar by SLASH!!
The winner will also get 2 tickets to see Slash at the newly named Three arena in Dublin on November 10th.
To be in with chance to win all you have to do is pre-order Slash's new album here.
   http://www.hmvshop.co.uk/Search/Results?media=&term=World+on+fire+-+Slash&path=music
We also have 4 more pairs of tickets to give away to the runners up.
So what are you waiting for!?
If you haven't been participating with us yet, just sign up to the programme here. https://ui.awin.com/merchant-profile/5878
If you have any questions, please don't hesitate to contact our affiliate manager Keith at keith.nolan@xtra-vision.ie or by calling +353 1 4131635.
Happy Promoting!
The XV Marketplace Affiliate Team