Win an Amazon Firestick with Domu!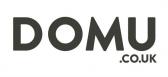 Dear Affiliates, 
We have recently launched Amazon Payments on Domu.co.uk, and we're very excited to announce that when you shop with Domu and use 'Pay with Amazon', you're entered into a contest to win an Amazon Fire TV stick. It's simple: just click Pay with Amazon at checkout and use your existing Amazon account information. 
Browse New In or see what's been popular this week on Domu.co.uk below.
Please remember to replace !!!id!!! with your own publisher ID. We offer FREE DELIVERY on all orders on Domu.co.uk!
Happy selling!
Domu Affiliate Team
http://www.awin1.com/cread.php?awinmid=6113&awinaffid=!!!id!!!&clickref=&p=http%3A%2F%2Fwww.domu.co.uk%2Fvonhaus-stove-fan
http://www.awin1.com/cread.php?awinmid=6113&awinaffid=!!!id!!!&clickref=&p=http%3A%2F%2Fwww.domu.co.uk%2Fvonshef-4-5l-cast-iron-casserole-dish

http://www.awin1.com/cread.php?awinmid=6113&awinaffid=!!!id!!!&clickref=&p=http%3A%2F%2Fwww.domu.co.uk%2Fvonshef-1000w-ultrablend
 
http://www.awin1.com/cread.php?awinmid=6113&awinaffid=!!!id!!!&clickref=&p=http%3A%2F%2Fwww.domu.co.uk%2Fvonshef-parisian-cocktail-shaker

http://www.awin1.com/cread.php?awinmid=6113&awinaffid=!!!id!!!&clickref=&p=http%3A%2F%2Fwww.domu.co.uk%2Fvonhaus-9-fin-2000w-oil-filled-radiator

http://www.awin1.com/cread.php?awinmid=6113&awinaffid=!!!id!!!&clickref=&p=http%3A%2F%2Fwww.domu.co.uk%2Fvonhaus-slimline-ceramic-eco-panel-heater
Tags: accessories, affiliate competition, amazon fire TV, cast iron, Christmas, christmas gifts, Cocktail Making, competition, discounts, free delivery, gadgets, garden, gift, gifts, gifts for her, heaters, home, offer, presents, promo code, promotion, promotions, sale, special offers