---
Win a Shadow Board When You Spend £150 +VAT at ESE Direct!
Win a Shadow Board When You Spend £150 +VAT at ESE Direct!
These boards help you keep cleaning equipment together and provides an instant way to see if anything is missing. Supplied with all the elements pictured on the board, all you need to do is attach it to a wall and away you go.
Use Code - SHADOW at Checkout.
T&C's -
Entries are valid when the code is used with qualifying orders placed before Midnight 31st May 2019.
Draw is only open to customers based within the UK
No cash alternative will be offered to the prize
ESE Direct reserve the right to substitute the prize for one of equal value, should it be unavailable for any reason
The draw will be made Monday 3rd June 2019 and the winner will be informed by 5th June 2019
ESE Direct reserve the right to publish the name of the winner and may request photos of the prize in use
This competition is not open to employees of ESE Direct or their families.
Click here to find out more.
Strapping/banding is used for a variety of jobs in warehouses or anywhere that there is a requirement for wrapping items; from reinforcing containers, to securing items onto pallets for shipping. It can sometimes be confusing knowing where to start when it comes to purchasing the equipment required for these processes. This kit contains everything that every warehouse or workshop could need to get set up today.
From £146.05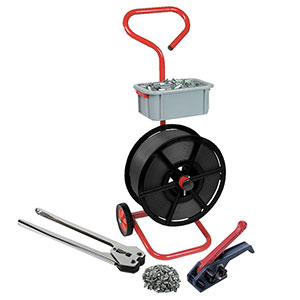 The additional storage capacity of jumbo roll containers make these ideal for transporting bulk items.
Euro standard base 1200 x 800mm.
Bright zinc electroplated finish wire framework and base.
500kg maximum load capacity.
100mm wide rod mesh sides.
Use 3-sided with optional shelves for mobile storage applications.
Shelves not included - Optional shelves available to purchase separately.
125mm nylon castors (2 fixed, 2 swivel).
From £146.70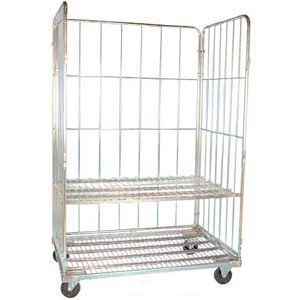 Reinforced design nestable 'A' frame.
Four sided with 50 x 50mm mesh infill to sides.
19.A118 has a two piece stable door.
19.A117 has a single opening door.
Fitted with two fixed and two swivel 125mm diameter nylon castors.
New design with recessed bolts.
Overall dimensions 1690H x 735W x 850D mm.
600kg capacity.
Blank ID plates to front, back and trombone sides.
From £139.54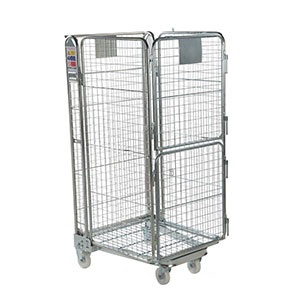 Certified to EN-131.
Manufactured & approved to the European GS standard.
These modular units can be placed alongside each other to create a large working area.
Idea for use alongside machinery.
Mild steel angle construction which is easily height adjustable by simply turning the threaded feet.
From £238.59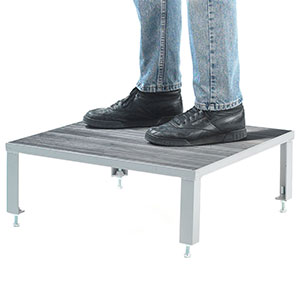 Highly portable heavy duty beam/pallet scales.
Capacity of 2500kg or 5000kg.
IP65 rated waterproof stainless steel enclosed indicator with LCD screen.
Each beam weighs 16.5 kg and has 4 m/13' of load cell cable and quick connectors.
Ideal for various uses like weighing pallets, long loads, tanks, etc.
About 48 hours of battery life.
Various units of measurements.
Geography auto-compensation for local gravity effects.
Scales are available in calibrated form if requested at time of order.
From £608.35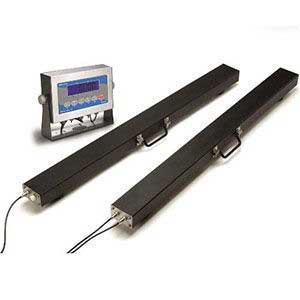 Ideal for several functions like shipping, counting, totalizing and check weighing.
Mild steel platform with digital indicator.
Weighing capacity of 2500kg in 0.5kg increments or 5000lbs in 1Ib increments.
Four levelling feet with alloy steel potted load cells.
5mm thick safety tread 1.21m x 1.21m platform with heavy duty welded wide channel supports, 102–118mm high.
IP65, NTEP certified at 5000 divisions, Class III.
Mains powered.
116kg weight.
Digital indicator on stainless steel desk / wall stand with 4.6m of cable, 6 digit screen, on / off, total, count, kg / lbs, gross, tare & print functions.
From £637.21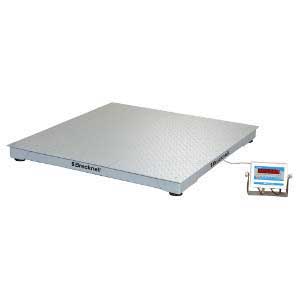 Cost effective solution for line and cell based manufacturing processes.
Supplied with 5 sloping shelves allowing easy access to bin contents.
Painted uprights available in 4 colours: Red (RAL3020), Blue (BS20E56), Dark Grey (BS18A14), Light Grey (RAL7035).
Light Grey (RAL7035) beams and heavy duty galvatite sloping panels.
All mobile bays can support a uniformly distributed load of 425kg
Mobile units are fitted with 4 braked wheels for smooth and easy movement of bays.
View labels and weight restriction notices for racking.
Plastic storage containers for these Just Kanban shelving bays are available to purchase.
Static Kanban shelving bays are also available
Supplied in kit form for easy onsite assembly
From £480.12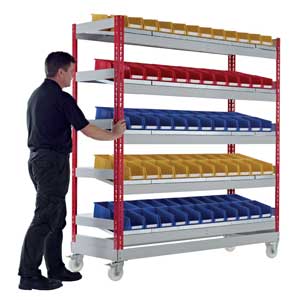 Accessories for Lifepak defibrillators.
Edge System™ electrodes are only for use with Lifepak 1000 Semi Automatic Defibrillators.
Edge System™ electrodes can be pre-connected to the defibrillator in order reduce the time taken to administer the shock.
Also available are wall mounted brackets for either the Lifepak CR Plus or Lifepak 1000 Defibrillator.
Handy wall bracket which allows the defibrillator to be clearly displayed.
From £22.70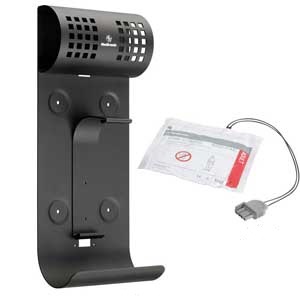 2.6 gallon capacity.
Wide mouth opening with hinged, stay open lid.
Dimensions: 273mm diameter x 254mm high.
Built in flame arrester to prevent fire intrusion.
Self-closing fuse link lid.
Ideal for use with solvents, thinners, oil and paint waste.
Made from heavy 18-gauge galvanised steel.
Epoxy powder coated to provide durability and chemical resistance.
Lockable with a padlock (not included).
FM approved.
From £182.15