Win a free Audi with Etihad Airways!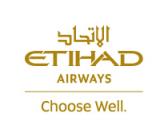 Hello
We hope all is well and you are enjoying your promotion of Etihad Airways.
We are looking to get in touch today to give some advanced notice of a great customer promotion due to launch very soon!
From 9th December 2014 – 15th January 2015, Etihad customers have the chance to win a brand new Audi with every flight booked!
All bookings made on Etihad.com will be entered into a draw with the change to win one of 4 Audi A5 sportback cars.
We will be able to provide more details once live, however, in the mean-time are you able to confirm any increased exposure you will be able to offer for this? Please get in touch with Thomas.cheeseman@digitaslbi.com and craig.thomson@digitaslbi.com to secure exposure.
Thank you for your hard work on the program and we look forward to hearing from you.
The Etihad Airways Affiliate Team