Win £1,000 at Exante Diet!
Happy Monday!
Today is the launch of the Exante Diet Christmas Challenge where one male dieter and one female dieter will each win £1,000 in cash plus loads of other great prizes!  Please read on for information about this fantastic competition as well as brand new offers for this week.  Please can you make sure that you place Exante diet strongly on your site so that dieters can find the best ways to slim down for less?
Is there anything else that you need for Q4?  Please email Madeleine.Leaf@thehutgroup.com and we can discuss exclusive offers, competition and product reviews.
The Exante Diet 6-week Christmas Challenge

What is the competition?
WIN £1000 CASH, a stunning make-over for the party season plus a professional photo shoot Lose weight with Exante Diet between 20 October and 1 December 2014 for
your chance to WIN To enter:
1.   Choose from our 6-week bumper pack range
2.   Record your weight loss with before and after photos each week
3.  Send recording and photos to
6weekxmaschallenge@exantediet.com
We want dieters to get a head start and get ready for the challenge now so pick up your 6 week bumper pack for 50% off with meals starting from just 74p!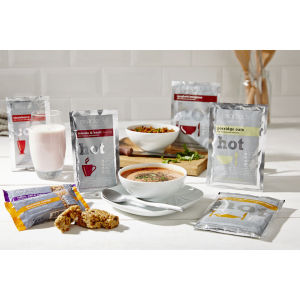 50% off 6 Week Bumper Packs
Code:
XMAS
Valid until 20th October
Code:
http://www.awin1.com/cread.php?awinmid=5386&awinaffid=!!!id!!!&clickref=&p=http%3A%2F%2Fwww.exantediet.com%2Foffers%2Fthe-six-week-challenge.list
This is a huge opportunity for publishers to promote Exante Diet over the Christmas period so please make sure that you are promoting the competition across the period.  If you have a special competition page then please feature us strongly.  The prize of £1,000 cash with a makeover and photo shoot is amazing and should attract lots of existing and new customers.  We have new banners up on affiliate window and if you need any extra sizes then please email Madeleine.Leaf@thehutgroup.com.
Don't forget that for new dieters, we offer a 15% off discount across site throughout the competition!
NEW CODE! 15% off for New Customers Code: NEWSTART15 Valid until 31st December
Code:
http://www.awin1.com/cread.php?awinmid=5386&awinaffid=!!!id!!!&clickref=&p=http%3A%2F%2Fwww.exantediet.com%2Fhome.dept
New Offers for the Week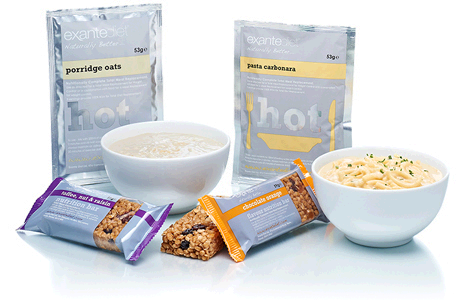 13% off for the 13th! 24 hours only! Code: 13OFF Valid 13th October only
Code:
http://www.awin1.com/cread.php?awinmid=5386&awinaffid=!!!id!!!&clickref=&p=http%3A%2F%2Fwww.exantediet.com%2Fshop.list
TUESDAY TREAT
25% off site! Code: TUESDAYTREAT Valid 14th October only
Code:
http://www.awin1.com/cread.php?awinmid=5386&awinaffid=!!!id!!!&clickref=&p=http%3A%2F%2Fwww.exantediet.com%2Fshop.list
2 Boxes of 50 for £85 Code: 2BOX84 Valid 15th – 18th October
Code:
http://www.awin1.com/cread.php?awinmid=5386&awinaffid=!!!id!!!&clickref=&p=http%3A%2F%2Fwww.exantediet.com%2Fshop%2Fdiscount-packs%2Fboxes-of-50.list
20% off all Bars Code: WELOVEBARS Valid 15th– 19th October
Code:
http://www.awin1.com/cread.php?awinmid=5386&awinaffid=!!!id!!!&clickref=&p=http%3A%2F%2Fwww.exantediet.com%2Foffers%2F15-off-bars.list
I hope you have a great week and please let me know if you need anything else!
Thanks, Maddie and the Exante Diet Affiliate Team (Part of The Hut Group) Thehutgroup@affiliatewindow.com
Plus our other related programmes from The Hut Group include: Exante Diet | Myvitamins | Myprotein | Preloved | More