WIN £100 Gift Voucher - Every Onesie Tells a Story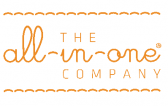 This month we're celebrating our 9th birthday!
We first began waaay back in 2008, and have loved every second of hand making your Onesie creations.
In those 9 years, we have made it our mission to share warmth, fun and happiness with people all over the world.
We have handmade over 64,000 onesies, and have delivered to over 200 countries Worldwide  – and now we want to hear all of the stories behind them.
In celebration of our 9th birthday, we're giving you the chance to win a £100 Gift Voucher by telling us your Onesie stories.
Not only will you receive a £100 voucher to design your own Onesie, but we'll also publish your story on our blog page and pop your video onto our YouTube Channel.
All you have to do is tell us your story, whether you write it down, or send us a video.
You could tell us about why you decided to Create-your-Own Onesie? Why you selected your chosen fabrics? Do they represent some of the things you love…do they remind you of something special? Perhaps they're your favourite colours? Maybe your Onesie was a gift and was designed by a loved one.
You could also tell us about the adventures that followed…
What have you and your Onesie been up too? You could tell us about your favourite things to do, or all about your favourite adventure.
We just want to hear your story.
It's so easy to enter! You can…
Tweet us: @TheAllinOneCo
Facebook us: www.facebook.com/theallinonecompany
Email us: info@the-all-in-one-company.co.uk
Instagram us: THEALLINONECO
*Winner will be announced Wednesday 1st November 2017*
DEEP LINK to Create-your-Own Onesie:
<a href="http://www.awin1.com/cread.php?awinmid=3271&awinaffid=!!!id!!!&clickref=&p=http%3A%2F%2Fwww.the-all-in-one-company.co.uk%2Fonesies%2Fallinone%2Fcreate-your-own" onmouseover="self.status='http://www.the-all-in-one-company.co.uk/onesies/allinone/create-your-own'; return true;" onmouseout="self.status=''; return true;" target="_top">Personalised Onesies</a>
Please be aware that unless this deeplink is sent via News Manager, the publisher will need to replace '!!!id!!!' with their publisher ID themselves. This should be communicated to all publishers when deeplinks are provided.
For any queries, high res images, specific deep links etc, please email Rachel Jane Lister, our Brand Manager, rachel@the-all-in-one-company.co.uk
Tags: competition, create-your-own onesie, onesie, onesie adventure, onesie adventure competition, onesies, Snuggletastic®, The All-in-One Company