White Stuff Christmas Shop is Here!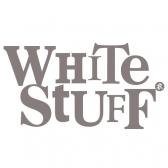 Hi Affiliates,
Whilst we may not want to admit it, there are only 47 days until Christmas! However, there's no need to panic as White Stuff's fabulous new Christmas shop is here just in time for all your festive celebrations and gifting needs!
The new Café Flore collection is full of vintage inspired loveliness, with a nod to 1940's Paris. It's deep reds and dovedale blue's are perfect for the season, with quirky Eiffel Tower and poodle prints making it fun yet fashionable. Mix things up with some sparkly jewellery and printed scarves – it is Christmas after all!
Link:

http://www.awin1.com/cread.php?awinmid=1194&awinaffid=!!!id!!!&clickref=&p=http%3A%2F%2Fwww.whitestuff.com%2Fcafe-flore-dept1000631_pg1%2F%3Ficn%3Dwk28_hp_womens

GREAT ESCAPE DRESS
£65.00


Code:

http://www.awin1.com/cread.php?awinmid=1194&awinaffid=!!!id!!!&clickref=&p=http%3A%2F%2Fwww.whitestuff.com%2Fgreat-escape-dress-prod403737_bordeaux%2F

AUMONT DRESS
£55.00


Code:

http://www.awin1.com/cread.php?awinmid=1194&awinaffid=!!!id!!!&clickref=&p=http%3A%2F%2Fwww.whitestuff.com%2Faumont-dress-prod401947_dovedale%2F

BARKING MAD SKIRT
£45.00


Code:

http://www.awin1.com/cread.php?awinmid=1194&awinaffid=!!!id!!!&clickref=&p=http%3A%2F%2Fwww.whitestuff.com%2Fbarking-mad-skirt-prod403781_bournville%2F

COSY SKIRT
£55.00


Code:

http://www.awin1.com/cread.php?awinmid=1194&awinaffid=!!!id!!!&clickref=&p=http%3A%2F%2Fwww.whitestuff.com%2Fcosy-skirt-prod403801_cocoa%2F

CHARLIE JUMPER
£49.95


Code:

http://www.awin1.com/cread.php?awinmid=1194&awinaffid=!!!id!!!&clickref=&p=http%3A%2F%2Fwww.whitestuff.com%2Fcharlie-jumper-prod402199_dovedale%2F

DAY SPOT CARDI
£47.50


Code:

http://www.awin1.com/cread.php?awinmid=1194&awinaffid=!!!id!!!&clickref=&p=http%3A%2F%2Fwww.whitestuff.com%2Fday-spot-cardi-prod402691_pap%2F

WILLOW VELVET TROUSER
£55.00


Code:

http://www.awin1.com/cread.php?awinmid=1194&awinaffid=!!!id!!!&clickref=&p=http%3A%2F%2Fwww.whitestuff.com%2Fwillow-velvet-trouser-prod402790_dk_cocoa%2F

HEART DITSY SCARF
£19.95


Code:

http://www.awin1.com/cread.php?awinmid=1194&awinaffid=!!!id!!!&clickref=&p=http%3A%2F%2Fwww.whitestuff.com%2Fheart-ditsy-scarf-prod404516_bordeaux%2F

Please remember to replace !!!id!!! with your affiliate id.

Many Thanks,

The White Stuff Affiliate Team
whitestuff@affiliatewindow.com