What's New at Goldskull Pro?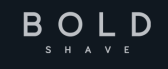 We are GoldSkull - skull polishers & head enhancers. We exist to destroy dodgy comb-overs and wistful head sprouts. We celebrate bald, shaved & buzzed. Ears, nose, beard and body also welcome to the shaving party with our 6in1.
Please see some of our bestsellers that are live on site below:
GoldSkull Pro 1.0 Head and Body Shaver (Black) - £84.99 (Save 10%)
GoldSkull Pro 2.0 Head and Body Shaver (Black) - £99.99 (Save 9%)
NEW GoldSkull Pro 3.0 Head & Body Shaver (Black & Gold) - £104.99 (Save 13%)
Sign up to our Rotary Blade Subscription and Save 40%
https://goldskullpro.com/collections/goldskull-rotary-blades/products/replacement-blades-for-goldskull-pro
Are you tired of the tedious task of buying new blades every few months?
Save time and money with our blade subscription service! For just pennies per shave, receive fresh blades delivered right when you need them most.Subscribe today from just £5.00 a month and receive new Japanese steel rotary blades delivered every 3 months at 40% off the regular price!
The blades are compatible with all of our GoldSkull machines, all you have to do is choose which style you prefer.
The rotary blades are made from premium Japanese steel and each blade has it's own compartment for collecting the shaved hair, allowing you to shave anywhere without worrying about mess.