WELCOME TO KLEAN ATHLETE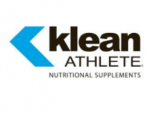 We walk, run, swim and cycle. We play baseball, hockey, basketball and soccer. We train for long distance, for strength and power, and everything in between. We eat smart and fuel to perform.

Our products follow a simple paradigm: third party-certified, free-from, science-based formulas using high-quality ingredients to support your active lifestyle with everything you need – and nothing you don't. Our complete product line is GMO-free and formulated without wheat, gluten, or artificial colouring, flavouring or sweeteners.

Every product is third party-certified by NSF International's NSF Certified for Sport® program, to help athletes, coaches and trainers make more informed decisions when choosing sports supplements.



Why Join our Program?
*Our site is totally secure so you can browse and shop with confidence
*We offer exclusive discounts and promotions for affiliates
*We welcome partnership opportunities
*We update our banners regularly to reflect the most recent site creative
*Weekly newsletters highlight the top products, offers and collaboration opportunities
*The Klean Athlete site is mobile optimised and affiliate sales will track through mobile
*We are proud of our pure products and warmly welcome you as our affiliates

Our competitive standard commission rates are:
*12% New Customers
*6% Existing Customers
*2% Voucher Sites

LAUNCH OFFER
10% off site wide until the 28th August 2020 – Code: SAVE10

*All offers are subject to the onsite terms and conditions. New customer codes will be valid to new customers who have not previously purchase from https://www.kleanathlete.co.uk/ To redeem a new customer code, the customer must be logged into their account. Discount codes will not be valid on sale items and bundles with embedded discounts. Gift with purchase offers will not be valid in conjunction with other offers unless otherwise stated.For all inquiries feel free to get in contact with the Klean Athlete Affiliate Team. 

Thanks,
Klean Athlete Affiliate Team