Welcome to EXP Workwear: An exciting new brand now live on Affiliate Window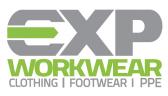 Welcome to EXP Workwear: An exciting new brand now live on Affiliate Window
Hi there,
We are really excited to announce the launch of our new site EXP Workwear which is now live on Affiliate Window.
EXP Workwear is a brand new website and is a one stop shop for all your workwear and outdoor needs. Featuring popular brands such as DeWalt, Helly Hansen, Dickies, CAT and Timberland, our site is perfect for the tradesman or for any enthusiastic DIYer who likes to get outside and get the job done.
Join the EXP Workwear team now!
As a member of the EXP Workwear affiliate programme, you can enjoy many benefits:
- Competitive commission rates of 7% on all product categories
- Enhanced additional 3% commission until end September 2014
- Flexible commissions during promotional periods
- A comprehensive product feed updated regularly
- An excellent fully responsive website which is completely optimised and has fully traceable sales
- Lots of special offers throughout the year available to help boost your promotions
Feel free to use this tracker link: http://www.awin1.com/awclick.php?mid=5941&id=!!!id!!!
Please do not hesitate to contact us with any questions or queries.
We very much look forward to working with you
Many thanks
The EXP Workwear Affiliate Team
Clare Sweet
Clare.Sweet@screwfix.com