WeFix - New Programme Launch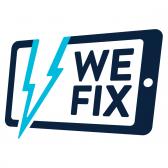 We are pleased to announce the launch of the WeFix affiliate programme on Awin.
The mobile phone repair market in the UK is worth over £5 billion per annum and WeFix is the fastest growing professional mobile phone and tablet repair service in the UK.
WeFix comes to your location to repair your iPhone, iPad or Samsung smart device. We are the only affiliate in this market on Affiliate Window.
We are offering £12 commission for any sale and a £5 voucher code valid on all repairs. Code = fix5
We look forward to welcoming you to the programme. If you have any questions or have interesting ideas on how we can work together please contact Andy Powell - andy.powell@ridown.com
You can watch our video here: https://www.youtube.com/watch?v=oeswvCLSRTw
Tags: discount code, discounts, offers, promo code, promotion, voucher code