Weekly Deals from Qwerty Travel + Cyber Monday Voucher Code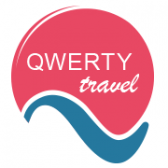 Hello Affiliates,
Below are our top deals for this week.
We have a flash discount code ready for you to promote for Cyber Monday.
We are giving you £25 off on bookings over £400 (T&C's below). The code to use is CYBERMONDAY25 and is valid from the 1st - 3rd December.
£25 off a £400+ booking for Cyber Monday. Discount t's and c's: Please note that this voucher code is not valid for cashback sites. Any transactions made through cashback sites that include the voucher code will be declined or amended. The £25 discount will be applied to new online bookings over £400. Offers and discounts can be withdrawn or altered at any time without prior notice. Enter CYBERMONDAY25 into the box provided on the booking page to apply the £30 discount. The £25 discount applies to new online bookings only and cannot be used on booking amendments or in conjunction with any other discount code. The £25 discount excludes flight only bookings. The £25 discount is valid until 23:59 GMT on 3rd December 2013.
As always let me know if you need anything.
Kind regards,
Lisa
l.pierce@qwertytravel.com
Last Minute Deal
Playa De Las Americas, Tenerife – 4* Sol Tenerife Hotel – All Inclusive 7 nights 6th December 2013 2 adults £500pp London Gatwick
http://www.awin1.com/cread.php?awinmid=3935&awinaffid=!!!id!!!&clickref=&p=http%3A%2F%2Fwww.qwertytravel.com%2Fsearch%2Fholiday%2FTEdXfDF8cmVnMXwzNTV8MHwxMzg2MzMxMjAwfDd8QUl8NHwxfDJ8MHwwfA%3D%3D%2F
Top 2014 Deals 
Hersonissos, Crete – 5* Hersonissos Palace – All Inclusive 7 nights 9th May 2014 2 adults, £290pp London Gatwick
http://www.awin1.com/cread.php?awinmid=3935&awinaffid=!!!id!!!&clickref=&p=http%3A%2F%2Fwww.qwertytravel.com%2Fsearch%2Fholiday%2FTEdXfDl8cmVnMTh8MTU3NHwwfDEzOTk2MzMyMDB8N3xBSXw1fDF8MnwwfDB8%2F
Sharm el Sheikh, Egypt – 5* Tiran Island Hotel – All Inclusive 7 nights 5th March 2013 2 adults £309pp London Gatwick (includes free transfers)
http://www.awin1.com/cread.php?awinmid=3935&awinaffid=!!!id!!!&clickref=&p=http%3A%2F%2Fwww.qwertytravel.com%2Fsearch%2Fholiday%2FTEdXfDZ8cmVnMzJ8MTAwfDB8MTM5NDAyMDgwMHw3fEFJfDV8MXwyfDB8MHw%3D%2F
San Antonio Bay, Ibiza – 3* Costa Sur Hotel – All Inclusive 7 nights 16th May 2014 2 adults £272pp London Gatwick
http://www.awin1.com/cread.php?awinmid=3935&awinaffid=!!!id!!!&clickref=&p=http%3A%2F%2Fwww.qwertytravel.com%2Fsearch%2Fholiday%2FTEdXfDF8cmVnNXw0NnwwfDE0MDAyMzgwMDB8N3xBSXx8MXwyfDB8MHw%3D%2F
Ayia Napa, Cyprus – 3* Bella Napa Bay Hotel – Bed & Breakfast 7 nights 14th June 2014 2 adults £342pp London Gatwick
http://www.awin1.com/cread.php?awinmid=3935&awinaffid=!!!id!!!&clickref=&p=http%3A%2F%2Fwww.qwertytravel.com%2Fsearch%2Fholiday%2FTEdXfDV8NHwyNHwwfDE0MDI3NDM2MDB8N3x8M3wxfDJ8MHwwfA%3D%3D%2F
City Breaks
Venice, Italy – 4* Carlton on the Grand Canal – Bed & Breakfast 3 nights 3rd March 2014 2 adults £273pp London Gatwick
http://www.awin1.com/cread.php?awinmid=3935&awinaffid=!!!id!!!&clickref=&p=http%3A%2F%2Fwww.qwertytravel.com%2Fsearch%2Fholiday%2FTEdXfDE0fDMwOXw3MDJ8MHwxMzkzODQ4MDAwfDN8fHwxfDJ8MHwwfA%3D%3D%2F
Prague, Czech Republic – 4* Designhotel Elephant Hotel – Bed & Breakfast 3 nights 24th February 2014 2 adults £149pp London Gatwick
http://www.awin1.com/cread.php?awinmid=3935&awinaffid=!!!id!!!&clickref=&p=http%3A%2F%2Fwww.qwertytravel.com%2Fsearch%2Fholiday%2FTEdXfDI3fDMwMHw3MDh8MHwxMzkzMjQzMjAwfDN8fHwxfDJ8MHwwfA%3D%3D%2F
Madrid, Spain – 4* The Confortel Suites Madrid – Room Only 3 nights 11th May 2014 2 adults £167pp London Gatwick
http://www.awin1.com/cread.php?awinmid=3935&awinaffid=!!!id!!!&clickref=&p=http%3A%2F%2Fwww.qwertytravel.com%2Fsearch%2Fholiday%2FTEdXfDF8cmVnNDd8MTc3MXwwfDEzOTk4MDYwMDB8M3x8fDF8MnwwfDB8%2F
Marrakech, Morocco – 4* Amine Hotel – Bed & Breakfast 3 nights 20th January 2014 2 adults £123pp London Gatwick
http://www.awin1.com/cread.php?awinmid=3935&awinaffid=!!!id!!!&clickref=&p=http%3A%2F%2Fwww.qwertytravel.com%2Fsearch%2Fholiday%2FTEdXfDEwfDIxOHw0MzN8MHwxMzkwMjE5MjAwfDN8fHwxfDJ8MHwwfA%3D%3D%2F
Lisbon, Portugal – 4* Altis Park Hotel – Bed & Breakfast, 3 nights, 23rd February 2014 2 adults £147pp London Gatwick
http://www.awin1.com/cread.php?awinmid=3935&awinaffid=!!!id!!!&clickref=&p=http%3A%2F%2Fwww.qwertytravel.com%2Fsearch%2Fholiday%2FTEdXfDN8cmVnNTN8MjAyMXwwfDEzOTMxNTY4MDB8M3x8fDF8MnwwfDB8%2F