Weekly Deals and Rockaholica Cruise Announcement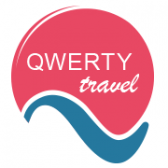 Hi Affiliates,
Hope your week is going well. Our latest offers are below.
We have an exciting new product on sale! The Rockaholica Cruise will be setting sail from Miami on the 29th September and features perfomances from Korn, Hoobastank, Fuel and P.O.D. This unique cruise runs for 4 nights and visits Key West and Cozumel. Qwerty Travel are the exclusive travel provider in the UK for this festival at sea. Please give this niche product some extra exposure. As ever drop me a line if you have any questions.
Here is the landing page for the Rockaholica Cruise - Packages start from £599 per person: http://www.awin1.com/cread.php?awinmid=3935&awinaffid=!!!id!!!&clickref=&p=http%3A%2F%2Fwww.qwertytravel.com%2Fspecial-offers%2Frockaholica-cruise.html
Summer 2014
Cala D'or, Majorca – 3* Sol Cala D'or Apartments – Self Catering 7 nights 1st May 2014 2 adults from £150pp London Gatwick
http://www.awin1.com/cread.php?awinmid=3935&awinaffid=!!!id!!!&clickref=&p=http%3A%2F%2Fwww.qwertytravel.com%2Fsearch%2Fholiday%2FTE9OfHJlZzZ8MjU3fDI2MTZ8MHwxMzk4OTQyMDAwfDd8U0N8fDF8MnwwfDB8%2F
Agios Spyridon, Corfu – 4* Mareblue Beach Resort – All Inclusive 7 nights 8th May 2014 2 adults from £322pp London Luton
http://www.awin1.com/cread.php?awinmid=3935&awinaffid=!!!id!!!&clickref=&p=http%3A%2F%2Fwww.qwertytravel.com%2Fsearch%2Fholiday%2FTE9OfDl8cmVnMTd8MTQzfDB8MTM5OTU0NjgwMHw3fEFJfHwxfDJ8MHwwfA%3D%3D%2F%20
Sharm el Shiekh, Egypt – 5* Tirana Aqua Park Resort – All Inclusive 7 nights 8th May 2014 2 adults from £351pp London Stansted
http://www.awin1.com/cread.php?awinmid=3935&awinaffid=!!!id!!!&clickref=&p=http%3A%2F%2Fwww.qwertytravel.com%2Fsearch%2Fholiday%2FTE9OfDZ8cmVnMzJ8MTM3fDB8MTM5OTU0NjgwMHw3fEFJfDV8MXwyfDB8MHw%3D%2F
Marmaris, Turkey – 4* Club Viva Hotel – All Inclusive 7 nights 14th October 2014 2 adults from £256pp London Gatwick
http://www.awin1.com/cread.php?awinmid=3935&awinaffid=!!!id!!!&clickref=&p=http%3A%2F%2Fwww.qwertytravel.com%2Fsearch%2Fholiday%2FTE9OfDR8cmVnMjV8MjM3MHwwfDE0MTMyODQ0MDB8N3xBSXx8MXwyfDB8MHw%3D%2F%20
Albufeira, Algarve – 3* Agua Marinha Hotel – Room Only 7 nights 5th October 2014 2 adults from £102pp London Gatwick
http://www.awin1.com/cread.php?awinmid=3935&awinaffid=!!!id!!!&clickref=&p=http%3A%2F%2Fwww.qwertytravel.com%2Fsearch%2Fholiday%2FTE9OfHJlZzIxfDEwMnwxMTk0fHwxNDEyNTA2ODAwfDd8Uk98fDF8MnwwfDB8%2F%20
City Breaks
Rome, Italy  – 4* Augusta Lucilla Palace – Bed & Breakfast 2 nights 5th February 2014 2 adults from £153pp London Gatwick
http://www.awin1.com/cread.php?awinmid=3935&awinaffid=!!!id!!!&clickref=&p=http%3A%2F%2Fwww.qwertytravel.com%2Fsearch%2Fholiday%2FTE9OfDE0fDMwN3wyMTgzfDB8MTM5MTYwMTYwMHwyfHx8MXwyfDB8MHw%3D%2F
Marrakech, Morocco – 5* Pickalbatros Aqua Fun Club – All Inclusive 3 nights 9th February 2014 2 adults from £207pp London Gatwick
http://www.awin1.com/cread.php?awinmid=3935&awinaffid=!!!id!!!&clickref=&p=http%3A%2F%2Fwww.qwertytravel.com%2Fsearch%2Fholiday%2FTE9OfDEwfDIxOHwxNDQ2fDB8MTM5MTk0NzIwMHwzfHx8MXwyfDB8MHw%3D%2F
Barcelona, Spain – 3* Husa Oriente Hotel – Room Only 7 nights 8th March 2014 2 adults from £157pp London Stansted
http://www.awin1.com/cread.php?awinmid=3935&awinaffid=!!!id!!!&clickref=&p=http%3A%2F%2Fwww.qwertytravel.com%2Fsearch%2Fholiday%2FTE9OfDF8MzE1fDg1MXx8MTM5NDI4MDAwMHwzfHx8MXwyfDB8MHw%3D%2F
Last Minute Winter Sun
Costa Teguise, Lanzarote – 4* El Trebol Apartments – All Inclusive 7 nights 27th February 2014 2 adults from £321pp London Stansted
http://www.awin1.com/cread.php?awinmid=3935&awinaffid=!!!id!!!&clickref=&p=http%3A%2F%2Fwww.qwertytravel.com%2Fsearch%2Fholiday%2FTE9OfDF8cmVnMnwyNDd8fDEzOTM1MDI0MDB8N3xBSXx8MXwyfDB8MHw%3D%2F%20
Fuengirola, Costa Del Sol – 4* Fuengirola Beach – Self Catering 7 nights 26th February 2014 2 adults from £160pp London Gatwick
http://www.awin1.com/cread.php?awinmid=3935&awinaffid=!!!id!!!&clickref=&p=http%3A%2F%2Fwww.qwertytravel.com%2Fsearch%2Fholiday%2FTE9OfDF8cmVnMTF8MTAyOXx8MTM5MzQxNjAwMHw3fFNDfHwxfDJ8MHwwfA%3D%3D%2F