---
We Love Arbours View The Range Here at One Garden
A freestanding, often covered wooden structure, an arbour can create a stylish addition to your garden. Often inspired by eastern or far eastern design, these structures can bring a certain sense of calm and serenity to a garden. With a seated arbour you can also sit, relax and chill-out after a hard day spent working or gardening.
The Grange Linton Arbour, sometimes referred to as the Livorno Arbour, has a certain gothic charm and looks as good as it is practical.
Was £448.99
Now £279.99
Save £169.00 The Grange Somercote Corner Arbour, sometimes known as the Valencia Corner Arbour, is a larger structure ideal for siting in corners offering a delightful sheltered spot.
Was £569.99
Now £359.99
Save £210.00 The Grange Somercote Arbour, previously the Valencia Arbour, is a beautifully designed structure with a slatted roof.
Was £294.99
Now £189.99
Save £105.00 This Grange Contemporary Arbour has real presence with modern straight lines, and a classic curved roof which employs quality finger jointing.
Was £481.99
Now £309.99
Save £172.00 The Zest Cambrian Arch is the 'little sister' of the Moonlight Arch. This pressure treated arbour offers incredible value at below £100, including delivery too*.
Was £99.99
Now £69.99
Save £30.00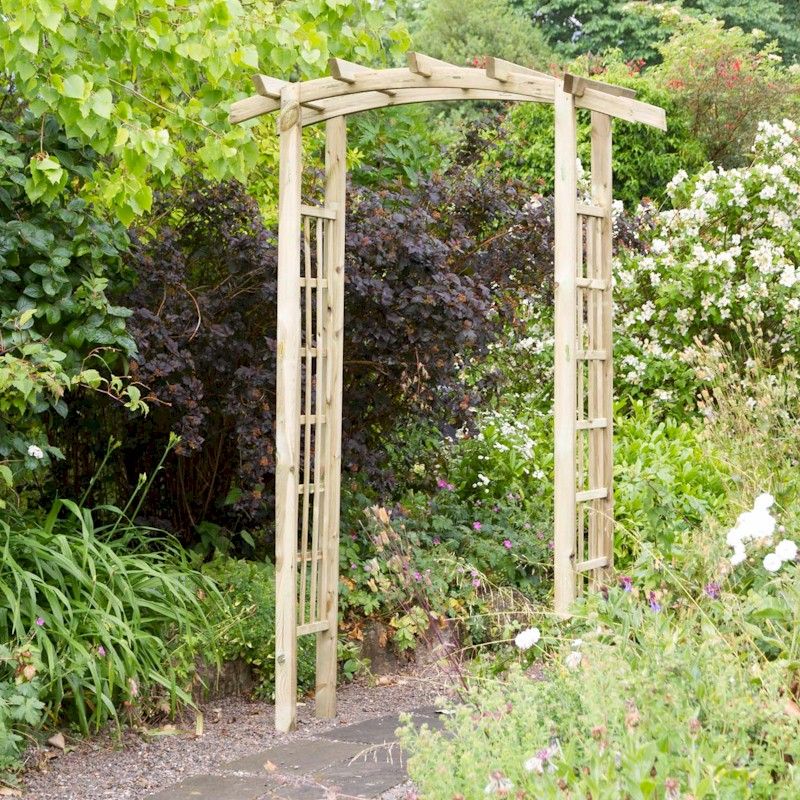 The Grange Oakington Arbour, previously known as the Montebello Arbour, is a graceful structure with a pleasing semi-circular shaped roof.
Was £250.99
Now £177.99
Save £73.00 The Rowlinson Keswick Arbour features a beautiful concave curved back panel, with open slatted roof and lattice sides, the Keswick Arbour will bring many years of comfort and style.
Was £279.00
Now £199.99
Save £79.01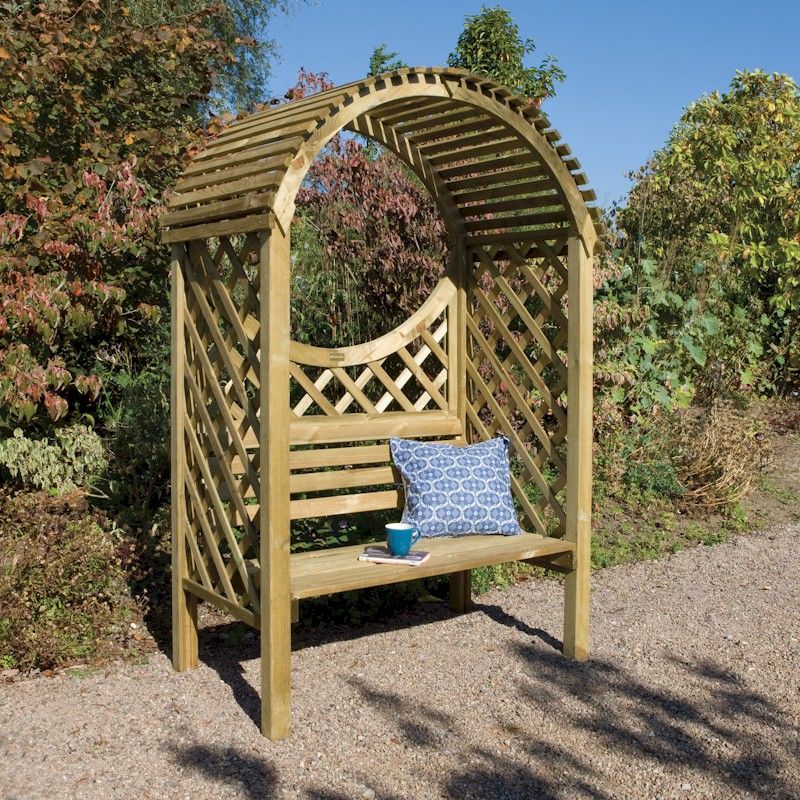 The Grange Covington Arbour, also known as the Romana Arbour, is a simple seated arbour with arched roof beams and half trellised sides, perfect for supporting climbing plants.
Was £228.99
Now £164.99
Save £64.00 The Shire Corner Arbour, as the name suggests, is designed to be situated in the corner of a garden.
Was £532.99
Now £399.49
Save £133.50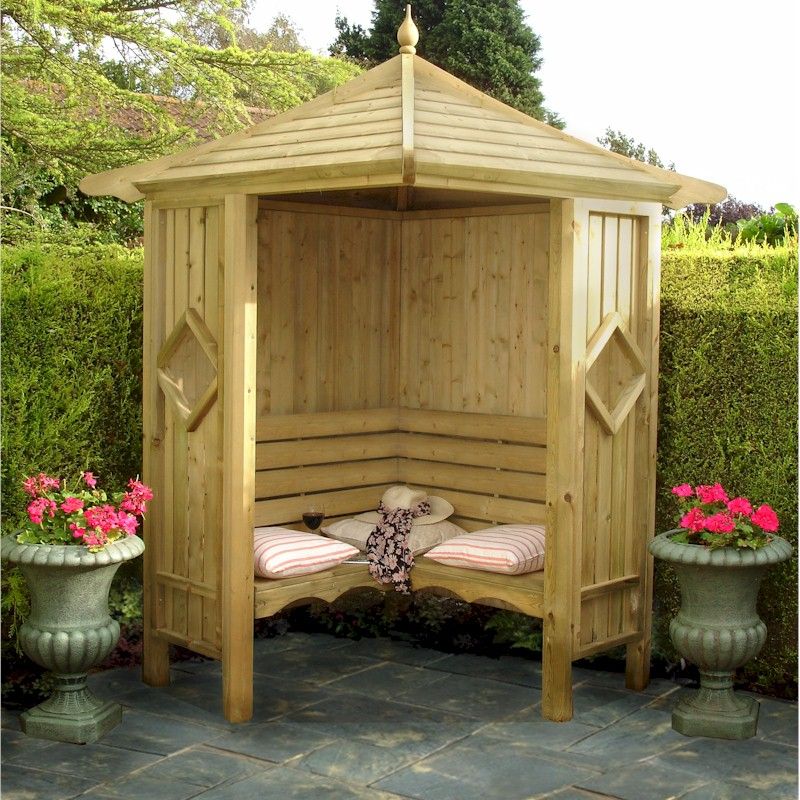 The Grange Pembridge Arch, sometimes called the Elite Portico Arch features a stylish, unique design with a curved wavy roof and lattice style trellis side panels with space for hanging baskets.
Was £224.99
Now £169.99
Save £55.00