Warm and Cosy Gifts Available at Sock Shop
Written by Optimus Performance Marketing on . Posted in Offers/Promotions, Awin, Fashion, Fashion, General Promotions, Gifts, Gadgets & Toys, Gifts, Gadgets & Toys, Network, Promotion, UK
---
Warm and Cosy Gifts Available at Sock Shop
Warm and Cosy Gifts Available at Sock Shop.
Keep them warm and cosy with our selection of comfy socks gift sets for him and her, including a range of men's, ladies' and kids' cosy bed, fluffy slipper and chunky and warm socks neatly packed in beautiful gift sets and boxes.
Click here to find out more.
Take it easy and stay cosy when you're relaxing at home in these two pairs of SOCKSHOP Lazy Panda Bamboo Cushioned Slipper Socks. These ankle high socks have a luxurious and extra-soft feel, and are half padded, with terry looped pile cushioning the toes soles and heels, keeping your feet warm, dry and protected against shocks while you're wearing them around the house.
Our Price £6.99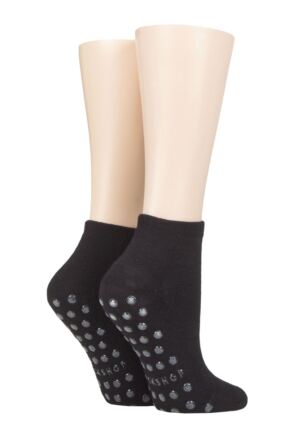 Your feet will stay warm as toast with these supersoft thermal bed and slipper socks. Make sure you stay protected and safe even on polished floor surfaces, while the sumptuous soft and fluffy insides keep your feet cosy on those chilly winter evenings.
Our Price £8.99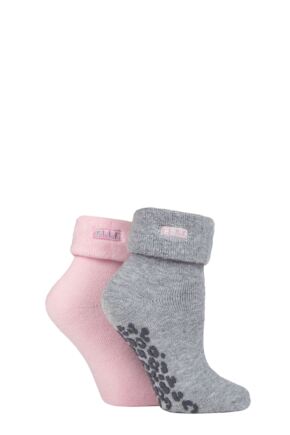 The socks have two layers, bringing even more warmth, with a pretty knitted outer and a second inner layer thickly knitted into a looped pile that has been intensely brushed, giving it a deep fleece that is beautifully soft, and able to hold on to the warm air in and around it.
Our Price £11.99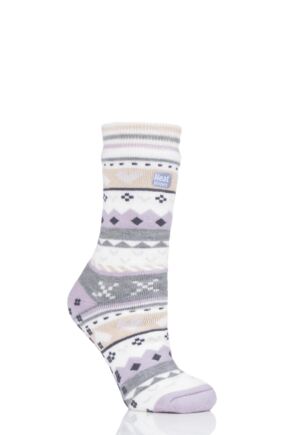 Knitted in a pleasingly chunky and fluffy-textured chenille yarn, these ladies Elle Feather Slipper Socks are a virtual guarantee of cosy, comfortable nights in at home. The thick, feathered feel of the knit is soft against the skin, warm and snuggly.
Our Price £9.99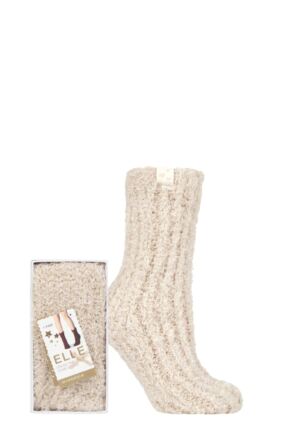 Trainer high in length and super cute in style, these ladies Elle Multi Cosy Mary Janes sit comfortably at your ankle bone. Each twin pack has two contrasting pairs, one plain with detail heels and an exciting mixed shade style with contrast trim.
Our Price £9.99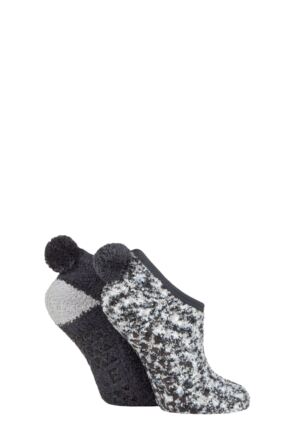 Packaged in a cute little floral-decorated cube pack with a useful hanging ribbon attached, our ladies' SOCKSHOP Chenille & Cosy Gift Boxed Socks are super-soft and cosy, with a fluffy, velvety texture and a glowing, silky sheen that look great and feels delightful next to the skin. These easy-going, snug home socks are thick yet lightweight knits.
Our Price £5.99
In a mix of two contrasting colours, this twin pack of ladies Elle Chenille Leisure Socks are glossy, silky and super-soft, with a lavish-looking frosted sheen. They have a dense, fluffy and heavenly next-to-skin feel for those oh-so important lazy, luxurious nights in.
Our Price £9.99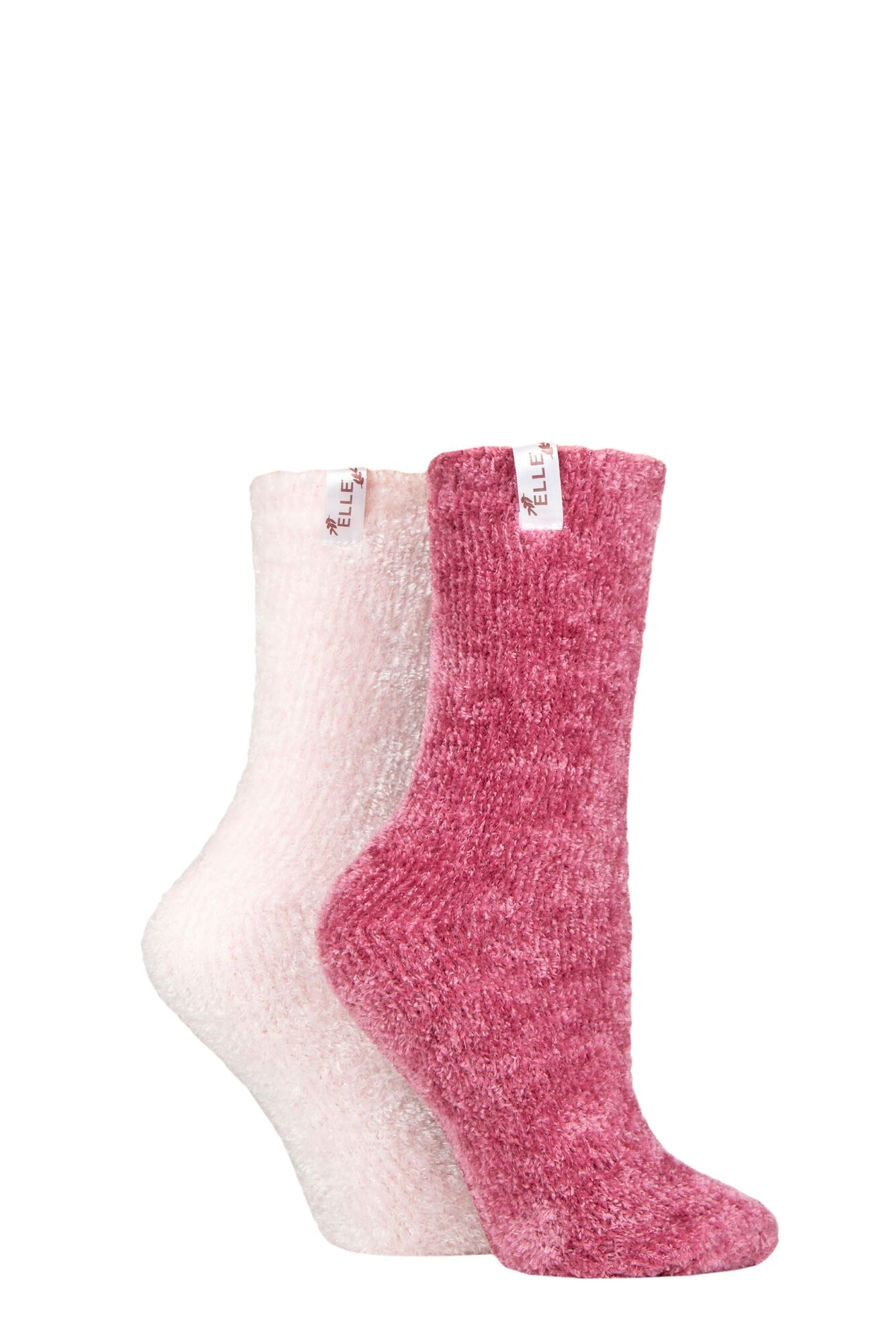 In three, equally fabulous designs, these girls' Totes Animal Padders Slipper Socks are fun novelty styles created with a mix of various textures, appliqué sections and painstakingly embroidered facial details. You can choose from a Unicorn compete with glittery horn, a lovably ugly Monster or a cute Piggy.
Our Price £13.99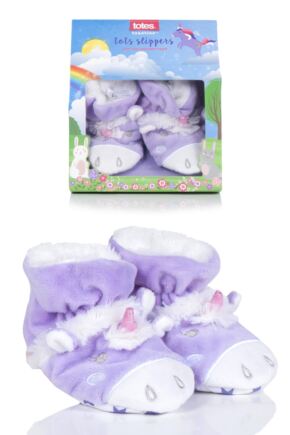 Keep all your youngsters' toes toasty this winter! These gift boxed, children's novelty Tots Totes Slipper Socks are available in two fun animal designs, a fluffy brown hedgehog or a reindeer with horns, red nose and red lining!
Our Price £13.99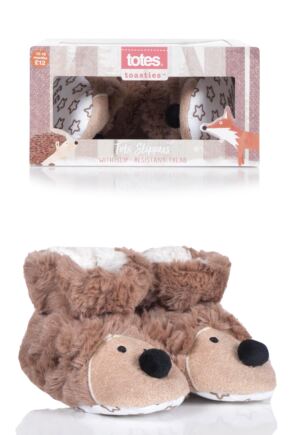 Super soft, super cute, the two pairs of Elle Cable Cosy Anklet Socks in this set are heavenly to wear and lovely to look at, with gentle pastel contrast shades and pretty Pom Poms attached to the back of the cuffs.
Our Price £9.99