---
Warehouse Safety Barriers From ESE Direct
ESE Direct are delighted to bring you their Warehouse Safety Barriers this week. This fantastic range gives you a whole host of great barriers that help you keep your warehouse safe and secure for your employees and employees in equal measure. There are a whole host of solutions available to suit your work place needs, and you can still use the 280DIRECT to get £15 off a £280 spend or 400ESE25 to get £25 off a £400 spend. To view the full Warehouse Safety Barrier range please click here. 
1m Long push-fit protection profiles simply push onto the areas to be protected; particularly exposed sections can be secured with conventional adhesives.
Ideal for protecting pipes.
Quick and easy to install, prevents injury and protects property.

Our Price £20.71 ex VAT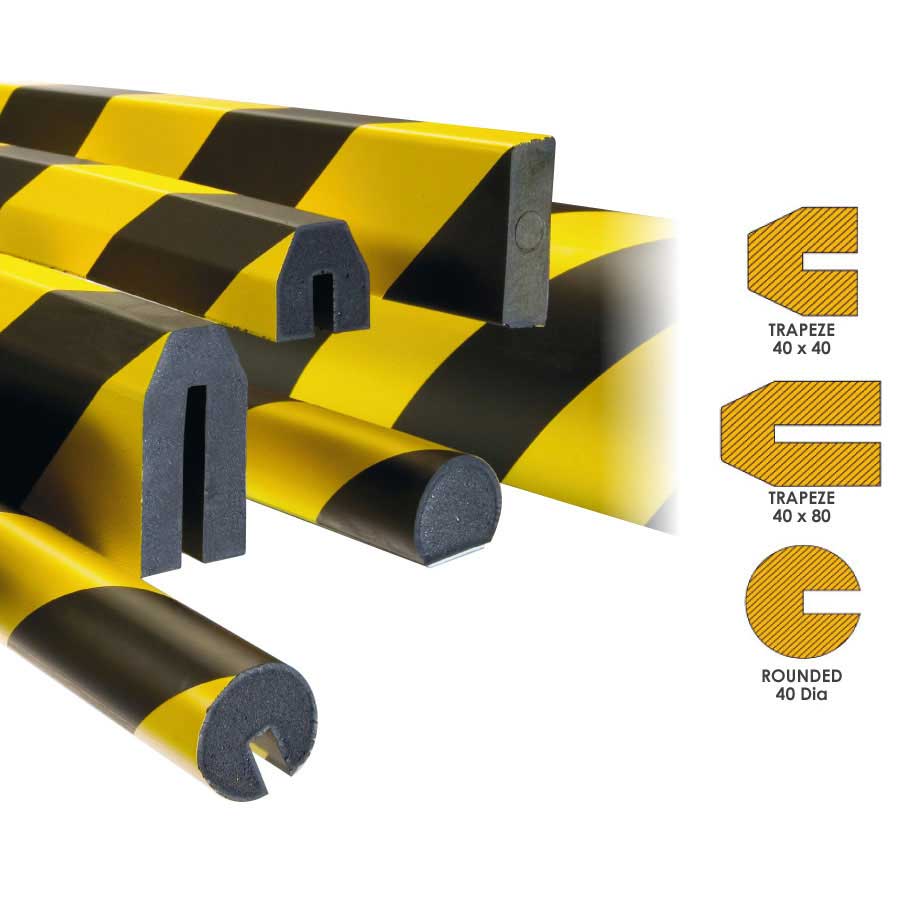 Easily and quickly installed with 4 fixings for interior use only.
Low profile design enables easy pedestrian access to protected areas.
Special lengths, colours, and external versions can be manufactured to order.

Our Price £22.42 ex VAT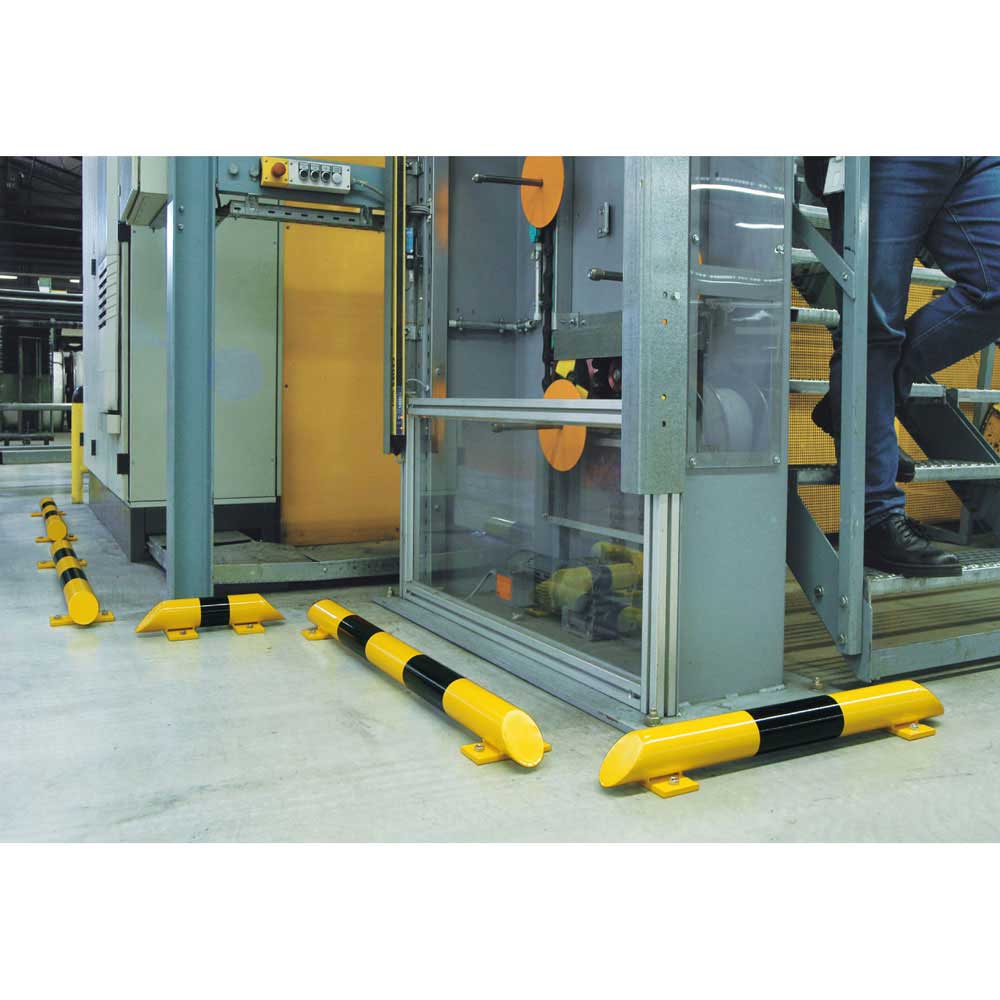 Upright protectors designed to protect pallet racking uprights.
Protects lower section on pallet racking uprights against damage.
Forklift collisions are common in warehouses / distribution depots.

Our Price £17.71 ex VAT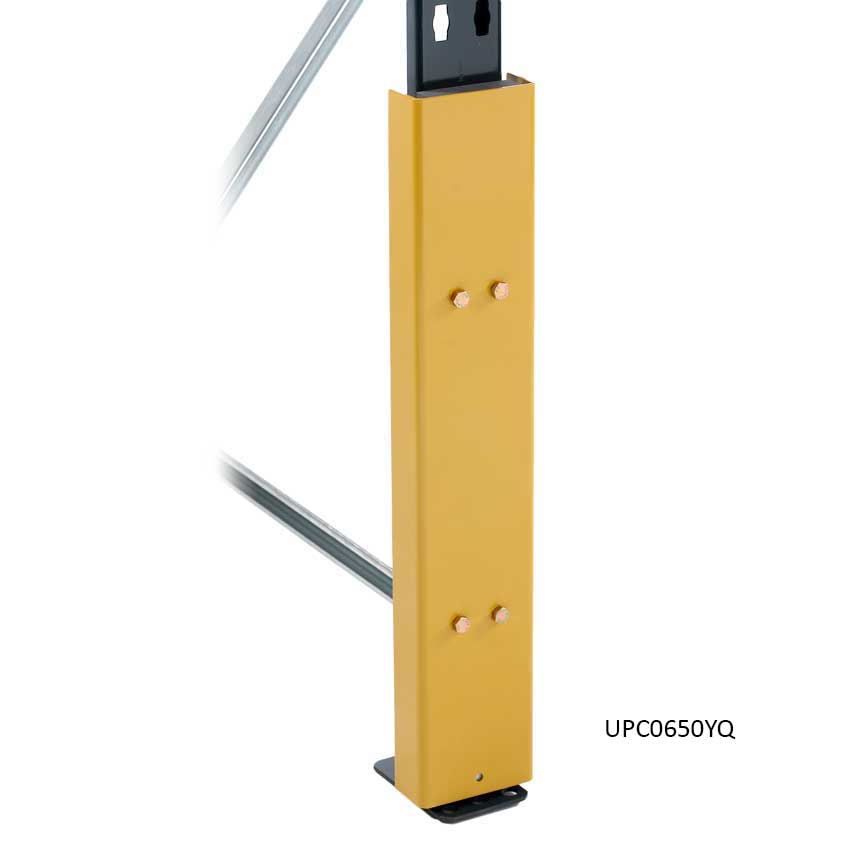 TRAFFIC-LINE heavy duty pallet racking protectors designed to protect vulnerable racking / shelving systems against vehicle damage.
Able to shelving uprights, end frames, expensive machinery, partitions, concrete columns and much more.

Our Price £23.56 ex VAT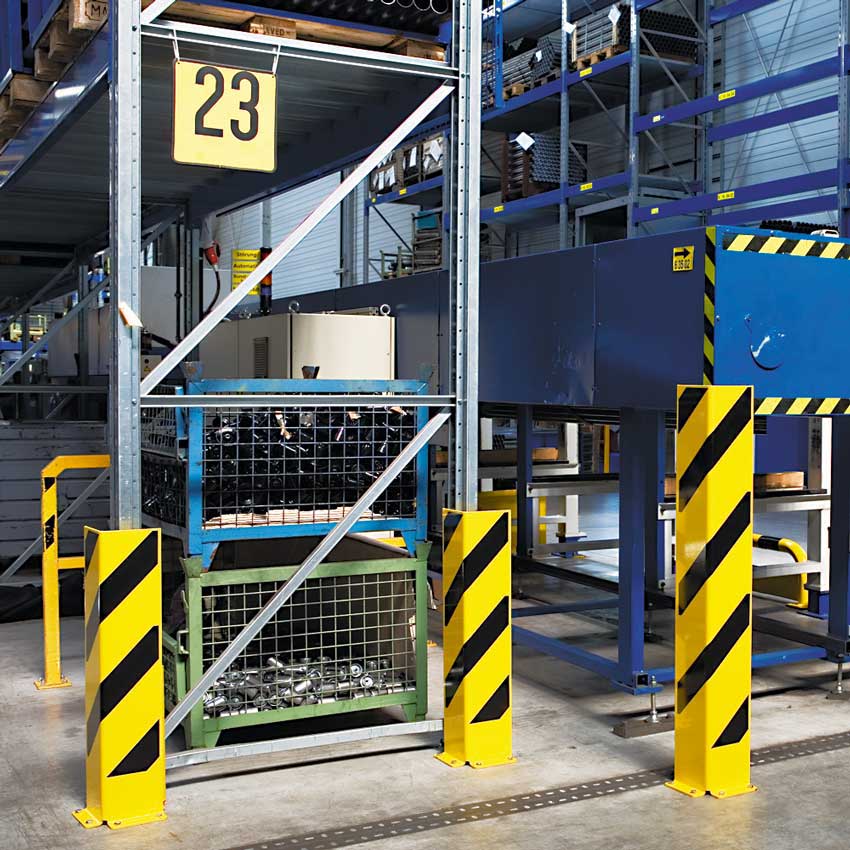 Surface fixed TRAFFIC-LINE steel hoop guards.
Offers effective protection and protect pedestrians from traffic.
Potential applications include loading docks, garage pits, hazardous areas and much more.

Our Price £122.03 ex VAT
A quick, safe and economical way to protect your drivers and columns.
Assembled in seconds - no fixings required as simply fits over base plate.
Range of column protectors available to fit a wide range of column shapes and sizes.

Our Price £150.75 ex VAT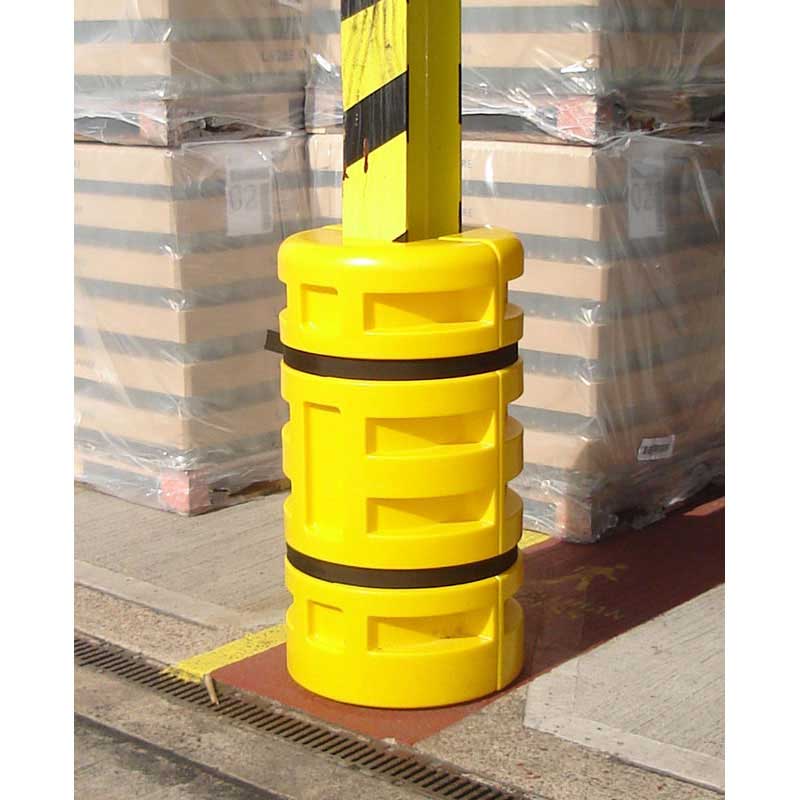 A wide range of sizes of both low level and high level kits is available, with matching extension kits.
Low level impact protection barriers designed for use at ends of racking to protect uprights / frames.
High level barriers designed for use where pedestrians are in close proximity to the forklift areas.

Our Price £94.81 ex VAT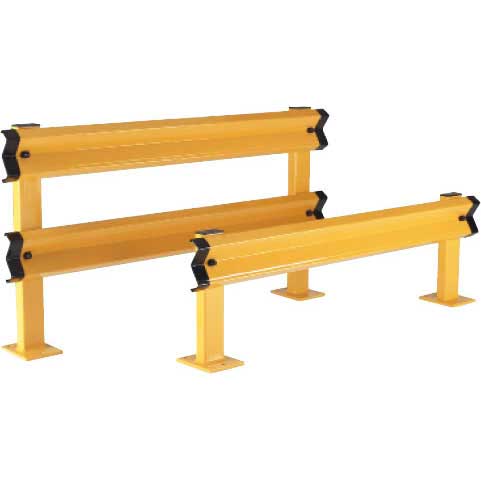 Powder coated for internal use or Galvanised & powder coated for external use.
Quality and strength combined with modular design for quick and easy installation.
Finished in a high visibility yellow colour.

Our Price £56.90 ex VAT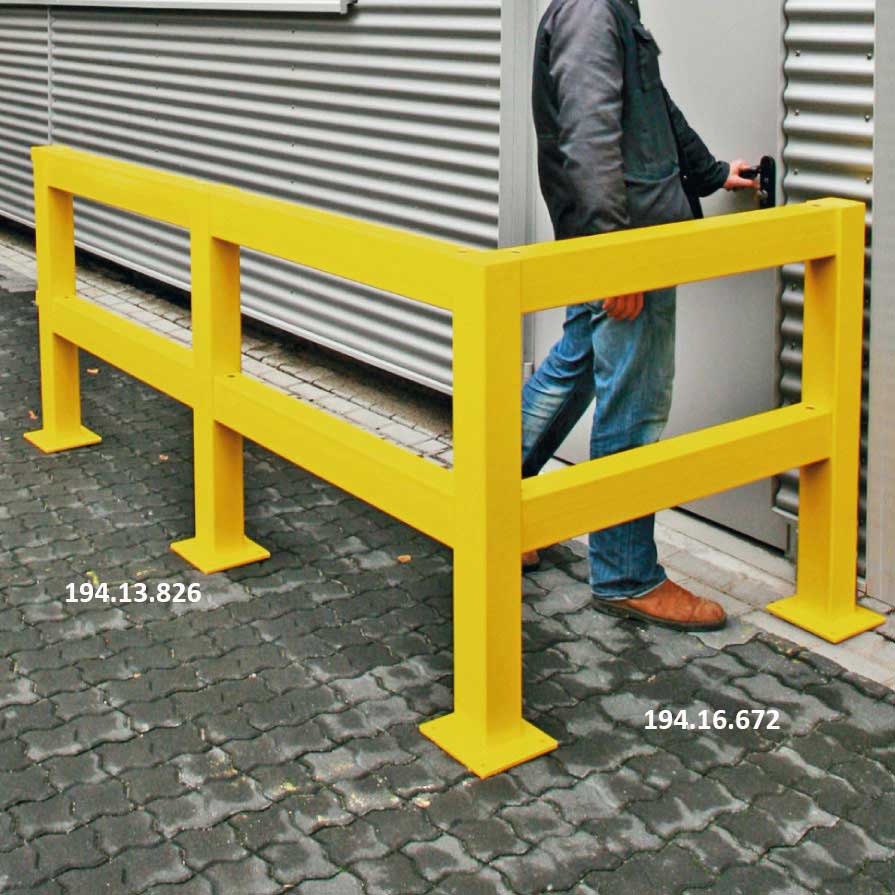 Manufactured in the UK.
Heavy duty steel, all welded construction.
Highly visible with yellow and black colouring.
Choice of open frames or welded steel mesh insert.

Our Price £112.05 ex VAT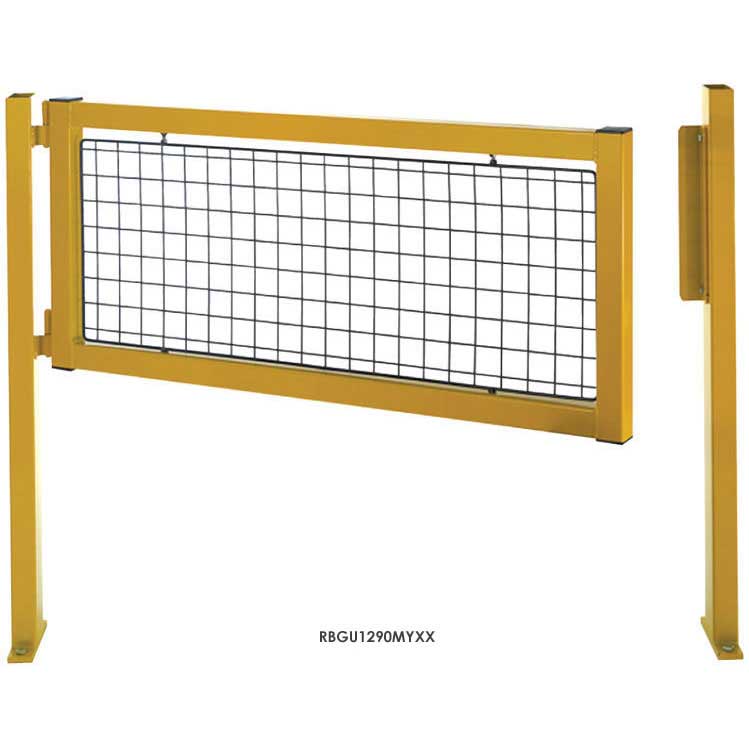 Manufactured in the UK.
Heavy duty steel, all welded construction.
High visibility yellow colour.

Our Price £120.46 ex VAT