---
Warehouse Safety Barriers At ESE Direct
Rail protectors, Rack Protectors Barriers and Posts, Guardrails, Safety Barriers and crash protection posts. Ideal for use in Warehouses, Factories and even outside if required to protect pedestrians and racking from forklifts, moving vehicles, machinery or falling loads.
To protect warehouse personnel and stock from impact and fall hazards of all sorts, take a good look at our versatile range of sturdy warehouse barriers, warehouse posts, and warehouse bollards. Our high-visibility yellow modular Barrier Rail Kits for Pallet Racking Aisle Ends form a safe impact protection barrier at rack ends and come in high and low level options. We also supply heavy duty Crash Protection Posts in a variety of heights, with pre-drilled base plates and bolts included.
1m Long push-fit protection profiles simply push onto the areas to be protected; particularly exposed sections can be secured with conventional adhesives
Ideal for protecting pipes
Our Price from £20.71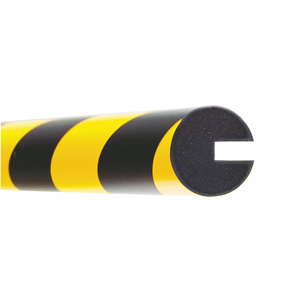 Protect equipment and machinery from accidental vehicle impact with these collision protection bars. Industrial vehicles, such as forklift trucks, pallet trucks, roll containers and trolleys, can cause untold damage to static equipment and machinery.
Our Price £22.42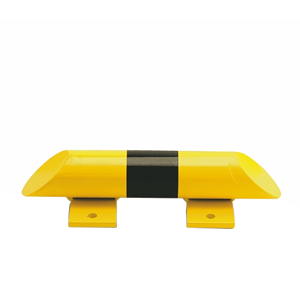 Protecting employees and visitors from potential hazards in the workplace can be achieved in a number of different ways from barriers to safety signage and more.
Our Price from £122.03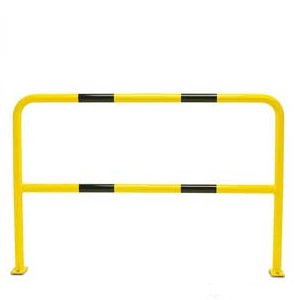 Column protectors are a simple, yet highly effective way to avoid damage to expensive columns and pillars. It works by absorbing the impact when hit by a vehicle such as a forklift truck, this means no harm comes to either the column or, indeed the driver.
Our Price from £150.75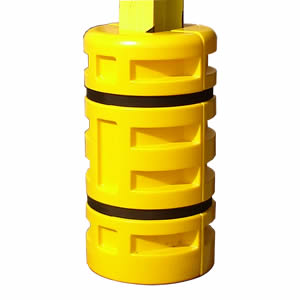 Corner pedestrian safety barriers are designed to help protect personnel and visitors to industrial or commercial workplaces from machinery and vehicles.
Our Price from £170.48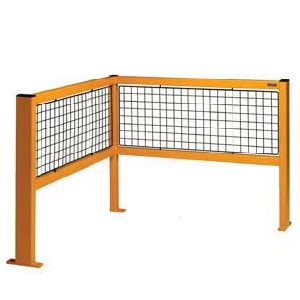 In any manufacturing or warehouse environment it is a requirement of health and safety regulations that clear walkways should be defined.
Our Price £56.71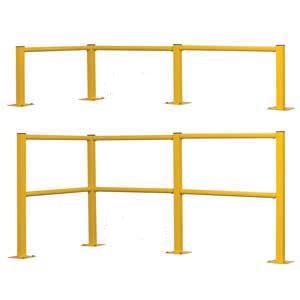 The crash protection posts 89mm to 168mm diameter not only help maintain the professional image of a company, but have a practical purpose to play by protecting customers from possible injury should an accident occur.
Our Price from £78.40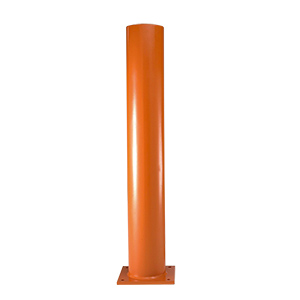 Protecting company or commercial premises from vehicle damage has become a very serious business these days, which is why demand for products such as the heavy duty rail barrier 750mm high x 1,250 – 2,500mm long is increasing.
Our Price from £168.00