Warehouse Clearance at Rinkit: Up to 50% Off While Stocks Last!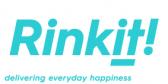 Rinkit Affiliate Newsletter
---
Warehouse Clearance at Rinkit: Up to 50% Off While Stocks Last!
Shop our Rinkit Warehouse Clearance to find all the best, great quality products at greatly affordable prices to make your house a home! Get up to 50% off while stocks last. Click here to shop!
Bring some classic style to your bar, restaurant or cocktail party with our best-selling Rink Drink Martini Glasses.
Was £9.99 Now £8.99
This Glass Chopping Board from Harbour Housewares is an essential feature in any food preparation station, providing a sturdy and convenient place to chop, slice and dice food and ingredients while keeping surfaces clean.
Was £8.99 Now £3.99
Enjoy your favourite spirits and fine wines with our Brandy and Cognac Snifter Glasses. The glass shape is designed to bring out the aromas and smooth tastes of your favourite drinks.
Was £7.99 Now £6.99
Whether you're looking to keep on top of your daily water intake or take your table service game to new levels, this 1.8 Litre Tallo Glass Jug from Argon Tableware is a must-have in any home, restaurant, bar or office.
Was £5.99 Now £4.99
Few things foster feelings of kinship and camaraderie like gathering round the flickering flames and crackling embers of a fire. With its lightweight yet sturdy structure, this fire pit allows you to recreate that feeling everywhere you go.
Was £55.99 Now £39.99
The classic fleece material that comprises the surface of these mats will have you relaxing in luxurious comfort right through to sunset, while the waterproof backing on the underside means you need never worry about navigating wet sand or dew-soaked grass.
Was £7.99 Now £6.99
The range of 170cm x 90cm Traditional Turkish Cotton Bath Towels from Nicola Spring offers a truly remarkable combination of durability, practicality, functionality and striking summer style.
Was £6.99 Now £3.99
For a sleek and stylish Glass Storage jar and wooden airtight canister lid catered to your kitchen, why not try out this uniquely designed range by Argon Tableware. Choose from the full collection with a range of sizes and a selection of lids to suit your kitchen style and needs.
Was £11.99 Now £10.99
Bring a touch of style and comfort to your outdoor area with our collection of beautiful Harbour Houseware Sun Lounger Cushions, helping you curate the ultimate serene summer experience.
Was £53.99 Now £37.99
The Harbour Housewares collection of Metal Garden Torches is perfect for adding a sense of drama and theatre to any garden or outdoor space, allowing you to extend a warm, inviting ambience far beyond the cosy confines of your house.
Was £77.99 Now £50.99