Virgin Mobile: Exciting offer!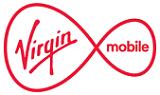 Hello Affiliates, 
We hope you are having a great day!
Virgin Mobile are excited to present you a great offer!
Get the Apple iPhone 5S 16 GB Space Grey or Silver and iPad mini 2 from only £27 per month!
Please get in touch if you have any exposure opportunities to push it out or questions!
Thanks & have a great week,
The Virgin Mobile Team