Village Hotels - End of October opportunities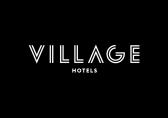 Hi publishers,
Hope you are all well.
Just a quick reminder that it's not too late to enter Village Hotels' competition :
Village Hotels are offering 2 publishers the chance to win a free 1-night stay with dinner and breakfast at any one of their 30 locations.
All you have to do to be in with a chance to win is simply share imagery from Village Hotels - you can do this on your social platforms, your blog or wherever else you like!
The winners will be selected from the publishers who drive the most traffic to https://www.village-hotels.co.uk/ during the month of October.
To enter, simply let the team know at affiliates@eqtr.com and we'll provide you with assets for your articles.
In addition to this, Village Hotels are also offering 8% commission on all valid bookings throughout the rest of October.
All the best and please don't hesitate to get in touch if you have any questions,
cheers,
Ross
Tags: 8% Commission, competition, free stays, village hotels