Village Hotels - Support for Bristol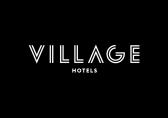 Hi publishers,
Hope you are all well.
Village Hotels' newest location in Bristol has been open since early Dec and we would like your help to raise awareness for this new location.
We have some great content to share from location-specific images and some great blog content for you to share.
If you have any suggestions on how you could help promote Village Hotels Bristol, please get in touch with the team at affiliates@eqtr.com with your suggestions. We are open to sponsored content, cashback listings, and newsletter inclusions. Village Hotels are also offering an increased CPA of 8% for all valid bookings made at Bristol.
Looking forward to hearing from you!
cheers,
Ross
Affiliate Manager
ross.bowers@eqtr.com
Tags: 8% Commission, accommodation, affiliate opportunities, bristol, hotels, village hotels