Village Hotels - 8% Commission At Selected Hotels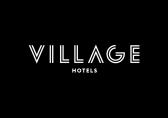 Hi publishers,
Hope you are well.
For the duration of November, we have increased the commission at 6 Village Hotel locations; Aberdeen, Nottingham, Swindon, Hull, Newcastle and Manchester Ashton.
If you wish to promote these locations, please get in touch with the team at affiliates@eqtr.com with your marketing ideas.
Deeplinks for all locations have been provided - don't forget to change !!!id!!! to your Awin affiliate id.
8% commission at Village Hotels Aberdeen
https://www.awin1.com/cread.php?awinmid=6537&awinaffid=!!!id!!!&p=https%3A%2F%2Fwww.village-hotels.co.uk%2Fhotels%2Faberdeen%2F
8% commission at Village Hotels Nottingham
https://www.awin1.com/cread.php?awinmid=6537&awinaffid=!!!id!!!&p=https%3A%2F%2Fwww.village-hotels.co.uk%2Fhotels%2Fnottingham%2F
8% commission at Village Hotels Swindon 
https://www.awin1.com/cread.php?awinmid=6537&awinaffid=!!!id!!!&p=https%3A%2F%2Fwww.village-hotels.co.uk%2Fhotels%2Fswindon%2F
8% commission at Village Hotels Hull
https://www.awin1.com/cread.php?awinmid=6537&awinaffid=!!!id!!!&p=https%3A%2F%2Fwww.village-hotels.co.uk%2Fhotels%2Fhull%2F
8% commission at Village Hotels Newcastle
https://www.awin1.com/cread.php?awinmid=6537&awinaffid=!!!id!!!&p=https%3A%2F%2Fwww.village-hotels.co.uk%2Fhotels%2Fnewcastle%2F
8% commission at Village Hotels Manchester Ashton 
https://www.awin1.com/cread.php?awinmid=6537&awinaffid=!!!id!!!&p=https%3A%2F%2Fwww.village-hotels.co.uk%2Fhotels%2Fmanchester-ashton%2F
cheers,
Ross Bowers
Affiliate Manager
ross.bowers@eqtr.com 
Tags: 8% Commission, gifts for her, holidays, presents for men, village hotels