---
Vibrant Colour Burst Collection Available at Sock Shop
Add a burst of brightness to your sock drawer, with the vibrant Colour Burst Collection available at Sock Shop.
Click here to find out more.
Make sure your feet stay cool, fresh and comfortable all day by putting on a pair of these colour burst cotton-rich socks.
The 90% Cotton content will ensure your feet stay cool and dry by absorbing moisture and wicking it away from your skin.
As well as being super comfortable, they will inject a colour boost to your outfit, making these a fun and funky addition to any wardrobe.
Was £3.99
Now £1.99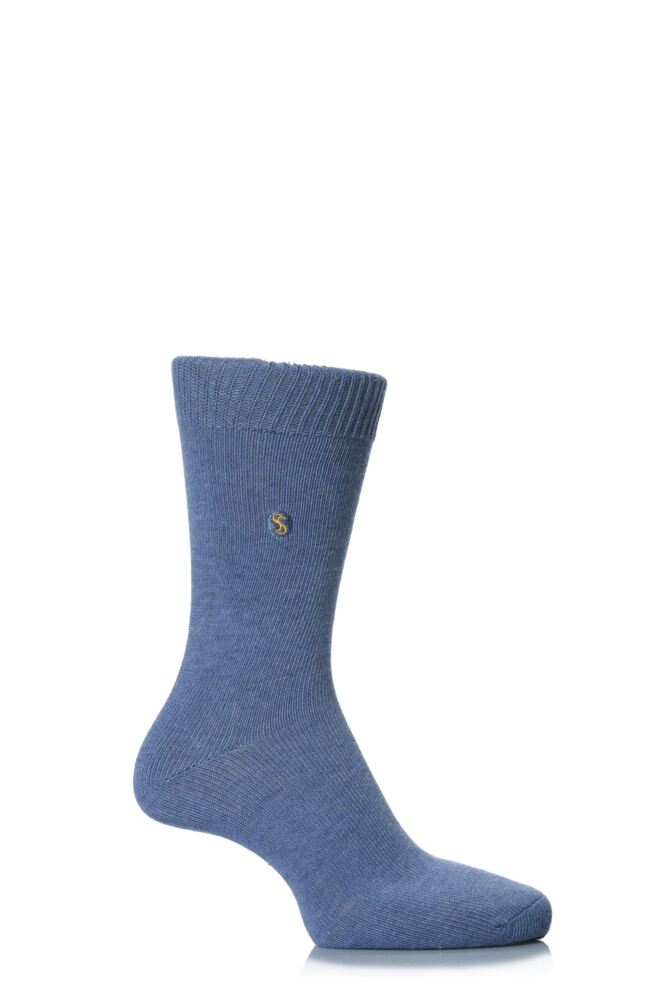 Besides its natural silky feel and softness, bamboo fibre yarn is also able to hold colour really well, which makes the shades in our men's Colour Burst Bamboo Socks even brighter and pin sharp.
These colourful socks add life to any clothing combination, and are so comfortable too, with hand linked toes for smooth seams, plus bamboo's inherent antibacterial and hypoallergenic qualities to keep skin fresh and healthy for longer. Bamboo is able to keep an even temperature and absorb more moisture than cotton, so feet stay drier too.
Now £3.99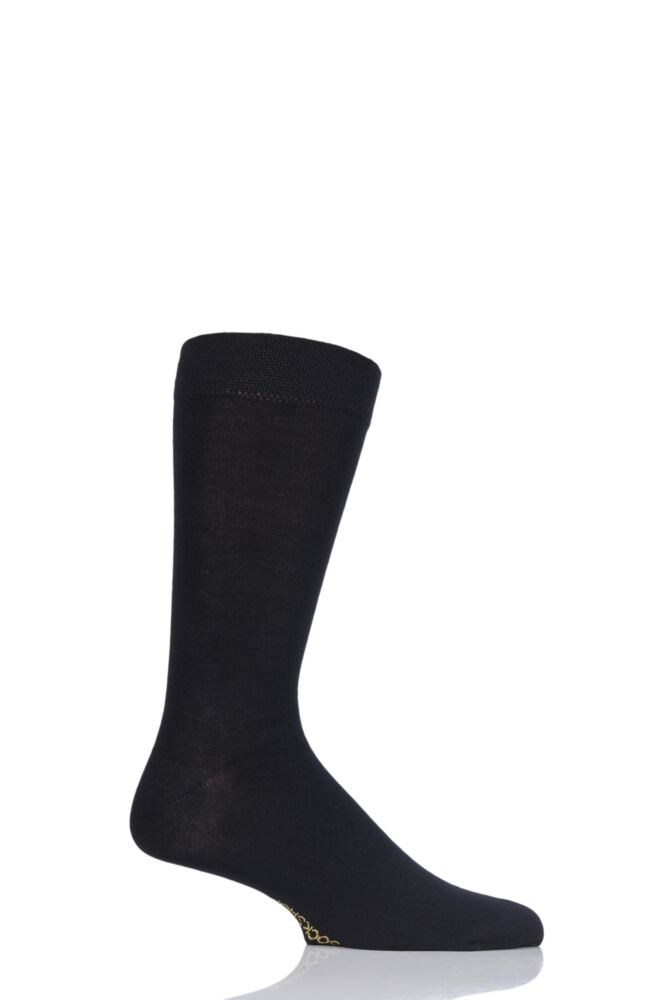 Smooth knit and eye-catching in a well-chosen array of shades, put some zap into your legwear with our own cotton rich, quality constructed SockShop Colour Burst Tonal Stripe Socks. These men' socks are boldly colourful, but tasteful too – they certainly won't get you thrown out of that important meeting, and could even help to swing the deal (results may vary!)
SockShop Colour Burst Tonal Stripe Socks come in a true sock, half calf length, with elasticated cuffs and hand linked toes for smooth seams, to keep you comfortable all day.
Was £3.99
Now £1.99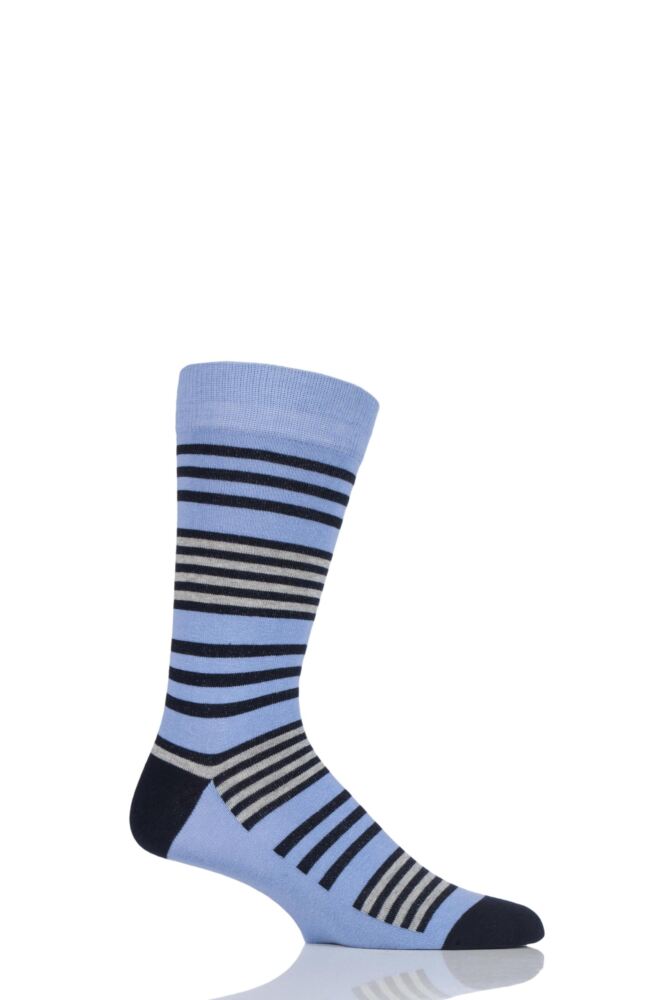 Bright, and certainly beautiful in a sophisticated variation of single colour shades, our lovely ladies SockShop Striped Colour Burst Cotton Socks are definitely stylish - and so comfortable with a soft, casual feel.
Our Colour Burst socks are made to a fine gauge from a quality, cotton rich fibre blend that cares for your feet, just like the non-lumpy, flatter hand linked toes for smooth seams. You can really feel the difference!
Was £3.99
Now £1.99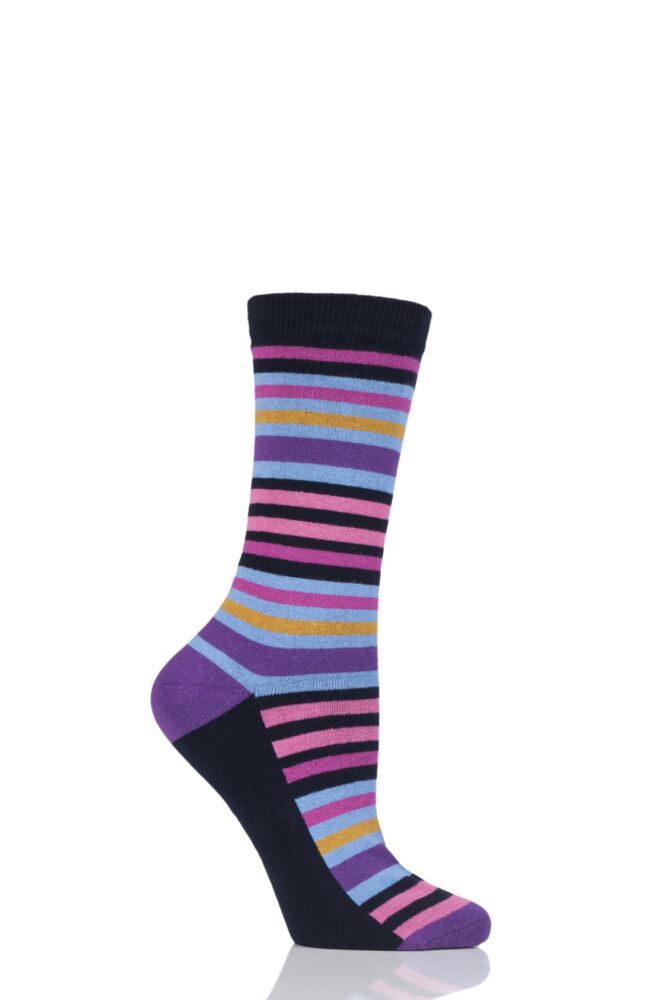 Showing an array of stacked star motifs, giving them an almost-3D appearance, our SockShop Patterned Colour Burst Cotton Socks deliver vibrant tones and great looks, designed to be eye-catching.
These fine gauge woven ladies ankle socks are soft and comfortable, in a quality, cotton rich fibre blend and with the best hand linked toes for smooth seams that won't rub toes like lesser, lumpy machine-made seams.
Was £3.99
Now £1.99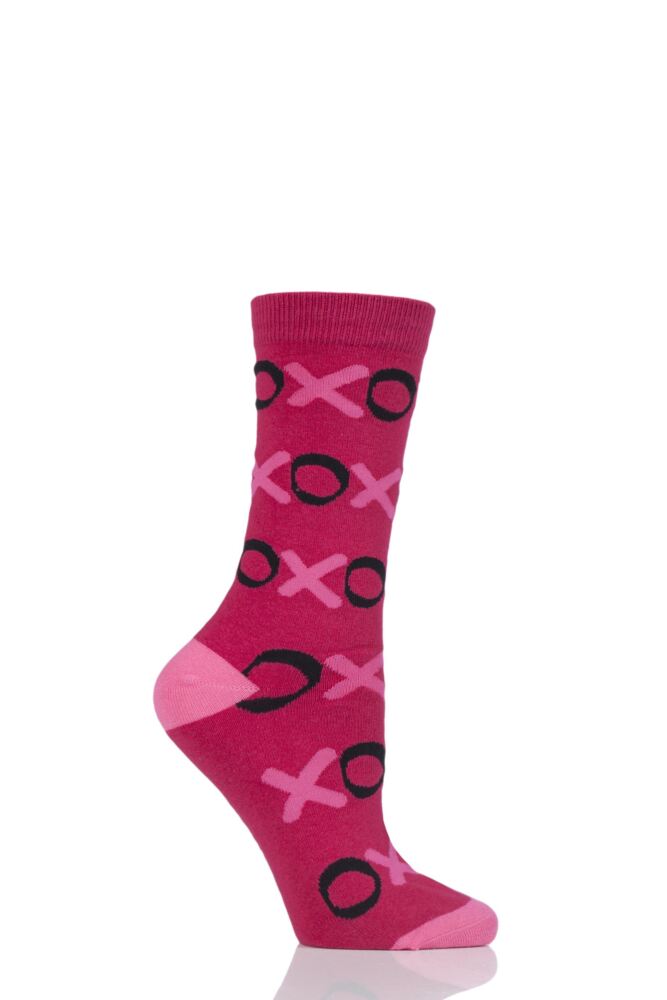 Hand linked toes for smooth seams.
Standard cuff.
We are so sure that you will think that these are the best socks on the planet that if you don't we will give you your money back (Up to 1 pack only). No need to return them just email us with your order no.
Now £19.99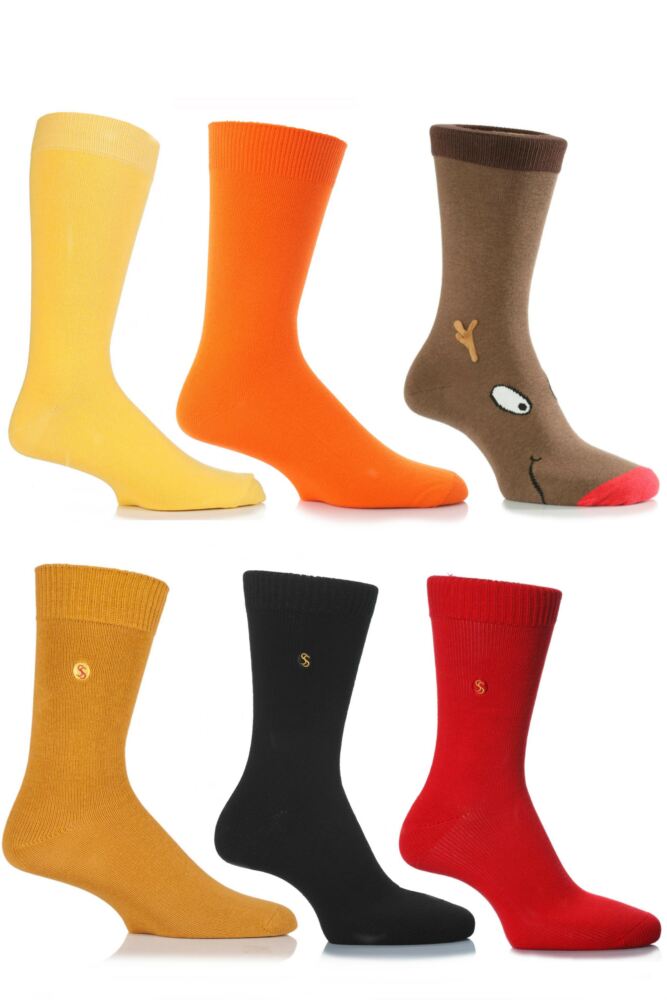 Get colourful, stay comfortable, and pull on a pair of our men's SockShop Colour Burst Cotton Socks. With a very high 90% cotton rich composition, the socks are soft to the touch and breathable, in a wide choice of bright shades, all available as single colour triple packs.
Now £9.99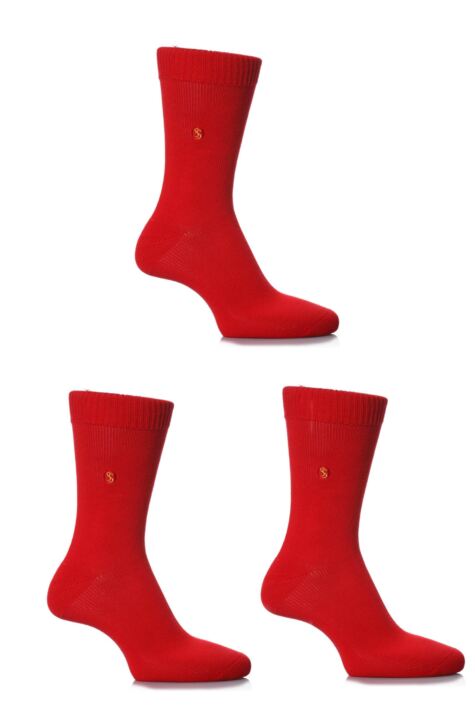 All the colours you could want and all in one collection — our men's and ladies Striped Colour Burst Bamboo Socks give you a whole rainbow of choice to wear, in soft, silky high quality bamboo. The bamboo content gives you socks that hold bright colour, can manage moisture and regulate temperature, and even keep skin healthy and odour-free with natural antibacterial properties.
Now £3.99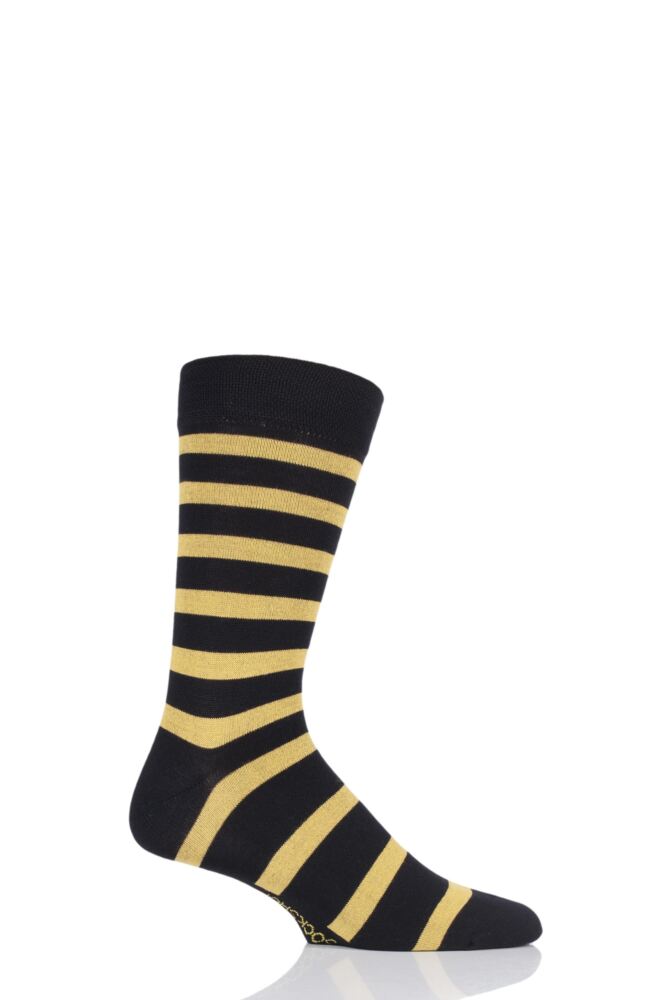 The great thing about block colour socks is that they offer the absolute best way to easily coordinate or create contrasts in outfits, or indeed, justify the colour of another piece of your day's wardrobe. Our SockShop Colour Burst Bamboo Socks collection give you the ability to build up a whole rainbow of pairs to match your entire wardrobe — or just pick a couple of big statement pairs, it's up to you!
Now £3.99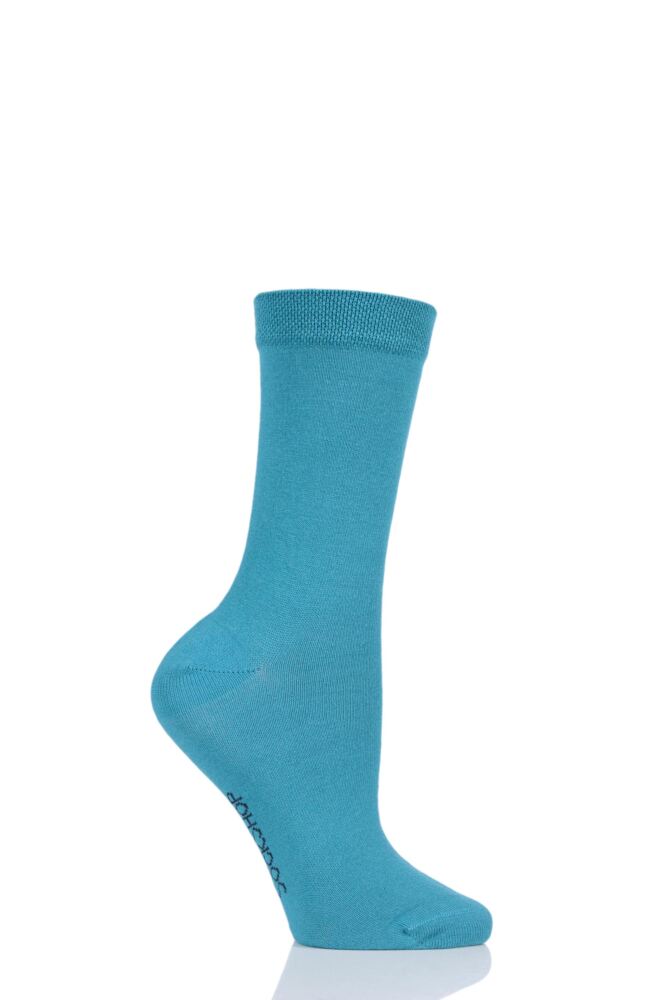 If you want to add a splash of colour to your outfit, these super cotton-rich socks are the answer.
As well as being a perfect wardrobe staple, they are created to keep your feet comfortable all day long. Made from an ultra-rich 90% Cotton mix, your feet will stay fresh and dry as moisture is absorbed and wicked away from your skin.
Added Lycra ensures a superb fit even after washing, and the seamless toe design means no irritating rubbing or chaffing.
Was £3.99
Now £1.99