Very Exclusive: The Hot List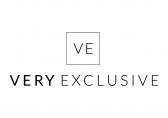 Very Exclusive brings you the latest luxury trends in fashion and beauty …
See below for an insight into this week's brand focuses and the main stories on site.
http://www.veryexclusive.co.uk/
If you'd like to feature any of these on your site or have any exposure opportunities available please let us know.  Anything you feature from the site, any styling tips you may have for the brands we're focusing on or any quotes including the top brands on Very Exclusive we will feature on our social channels so make sure you get in touch with veryexclusive@affiliatewindow.com
The Hot List
Meet the new designer labels

Tracking Link:
Monochrome by Day
Timeless and always stylish, let monochrome must-haves take you into the new season
Tracking Link:
Code:
The Dress Edit
From a dress for any occasion in our pick of the new styles. Whether it's for a wedding, the races or a summer garden party – you'll need something effortless but standout to see you through.
Tracking Link:
Code:
Here comes the sun
Going on holiday or perfecting a 'tan' from the comfort of your bathroom, behold the suncare and sunless tanning products every women needs to own
Tracking Link:
Code:
***For all tracking links remember to replace !!!id!!! with your own affiliate ID***
Get in touch with veryexclusive@affiliatewindow.com if you have any exposure that you can offer for any of these.
Love, the Very Exclusive Affiliate Team