---
Vegetarian Hampers at Hampergifts.co.uk
Every veritable vegetarian needs a little pampering from time to time! We have a great selection of meat-free delights that are sure to tempt even the brusseliest sprout! 
From our Tea & Coffee Break Hamper to our Vanilla Berry Hat Box there are treats and surprises for everyone. Whether they have a sweet tooth, a thirsty throat or just want to relax and unwind, we'll help you make their day special. Perhaps you want to join them for a day out? If so, our Chiller Picnic Hamper for Two is ideal for you. 
Anytime's a good time to take a break with a cuppa! Our tea and coffee hamper contains a subtly-flavoured Assam Tea and a full-bodied fresh ground breakfast coffee.
Our Price £23.99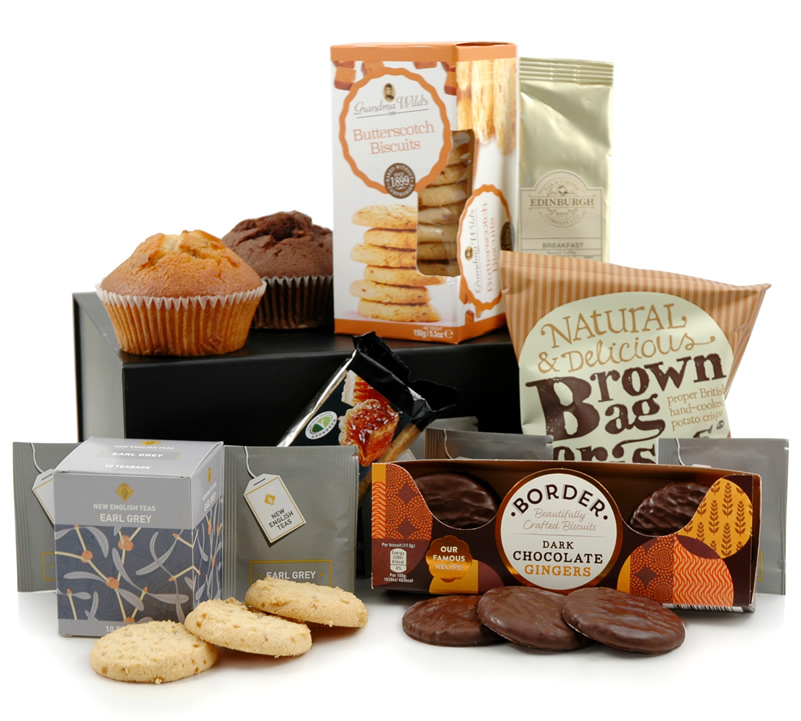 Timeless, versatile and smart, this suede hat box comes filled with an array of bath & beauty products infused with a wonderful blend of warm Vanilla and delicious Berries.
Our Price £44.99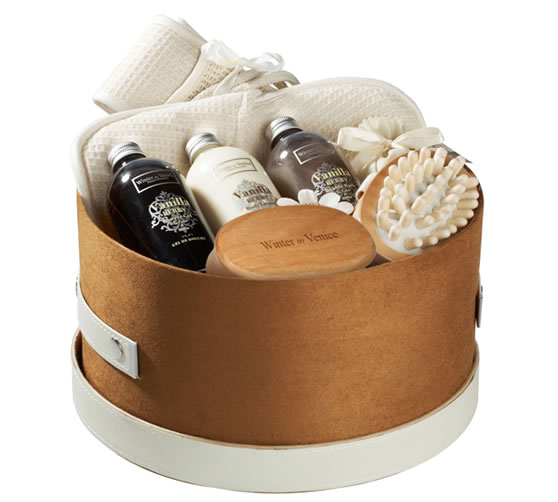 This gorgeous antique-wash chiller hamper is crammed with superb summer treats. The bright red straps secure two sets of cutlery, and a pair of ceramic plates.
Our Price £80.00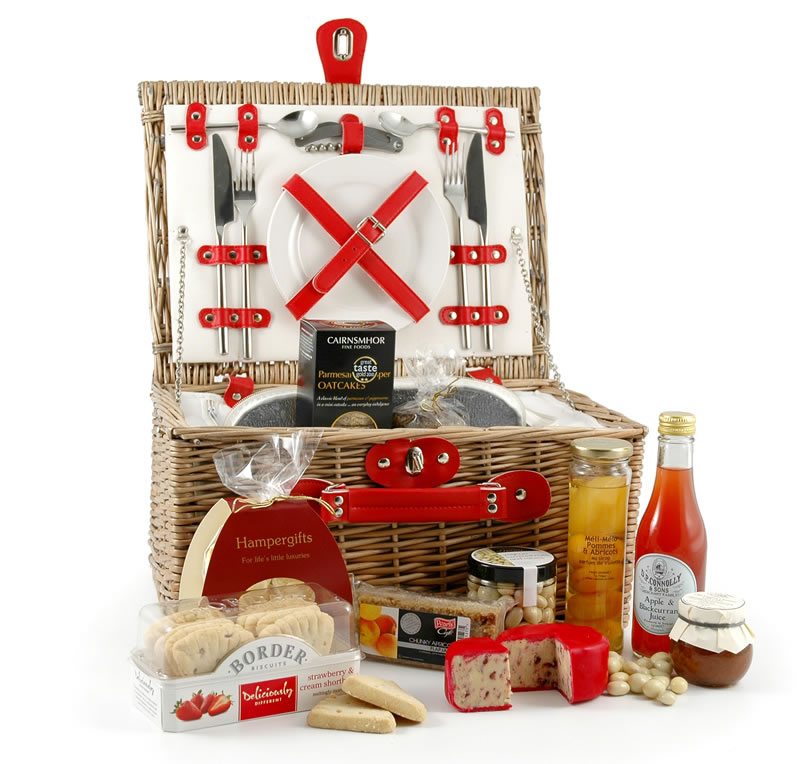 This fabulous gift includes everything you need for a winter's night in, or a lazy Sunday morning pamper session.
Our Price £23.99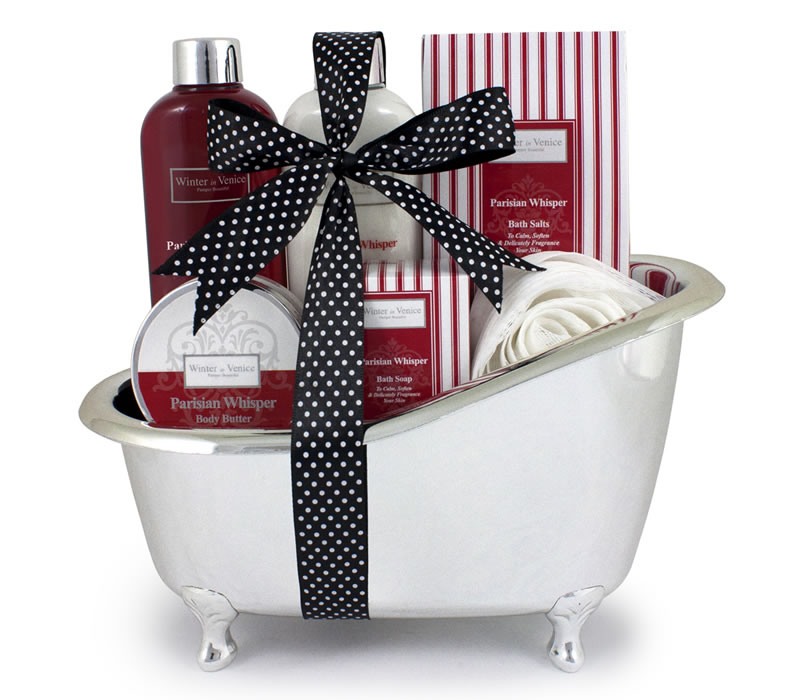 Say Merry Christmas in style by sending this attractive hamper filled with an abundance of sweet treats.
Our Price £23.99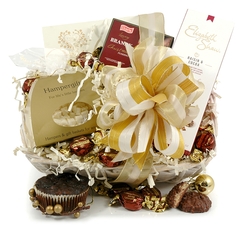 Start things with a bang by pulling the pair of Christmas crackers in this hamper of delights.
Our Price £26.50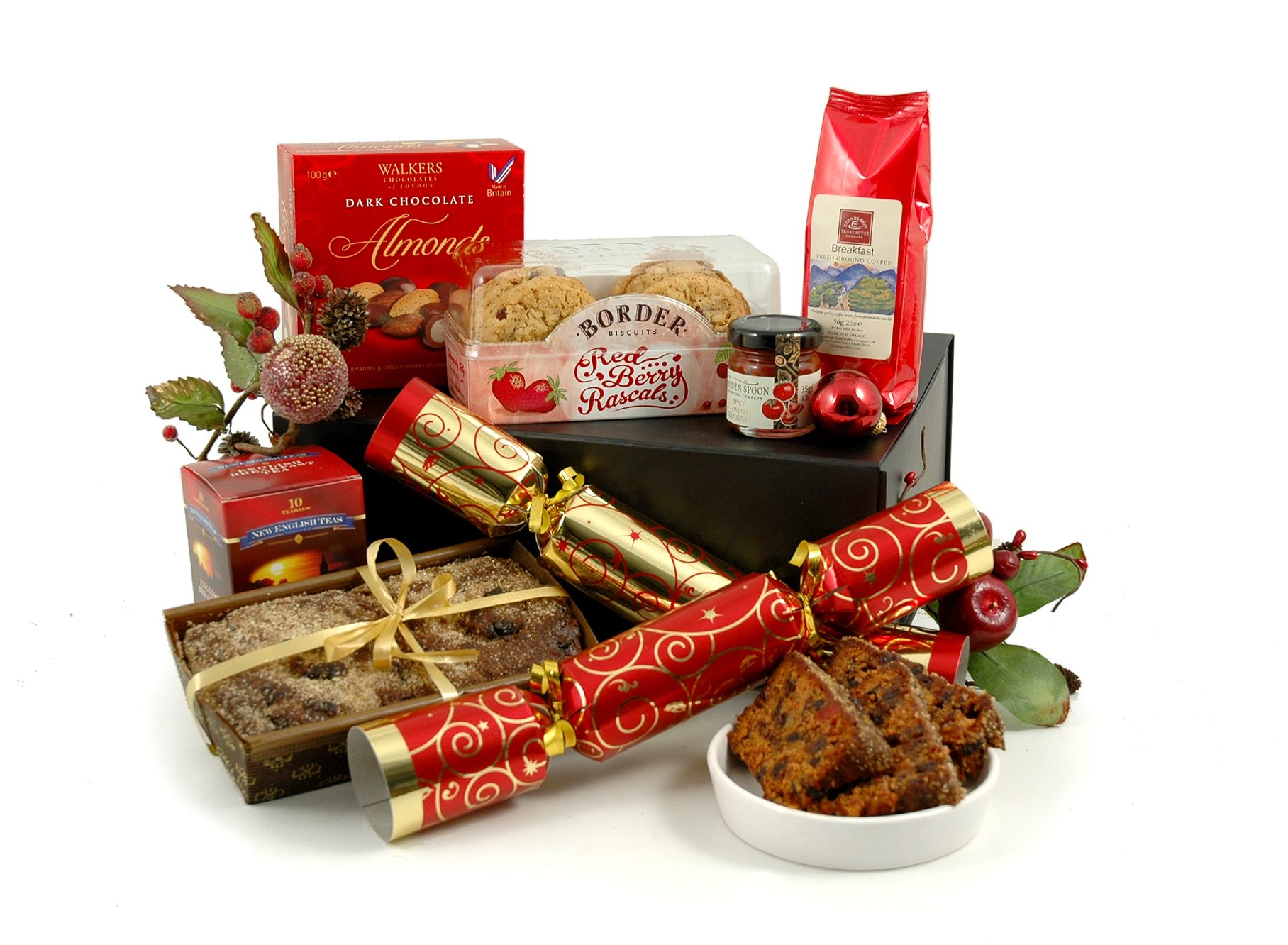 There's a fruity, nutty theme to this wonderfully attractive xmas hamper. Start by sharing out the unusual diced Mango chunks.
Our Price £27.50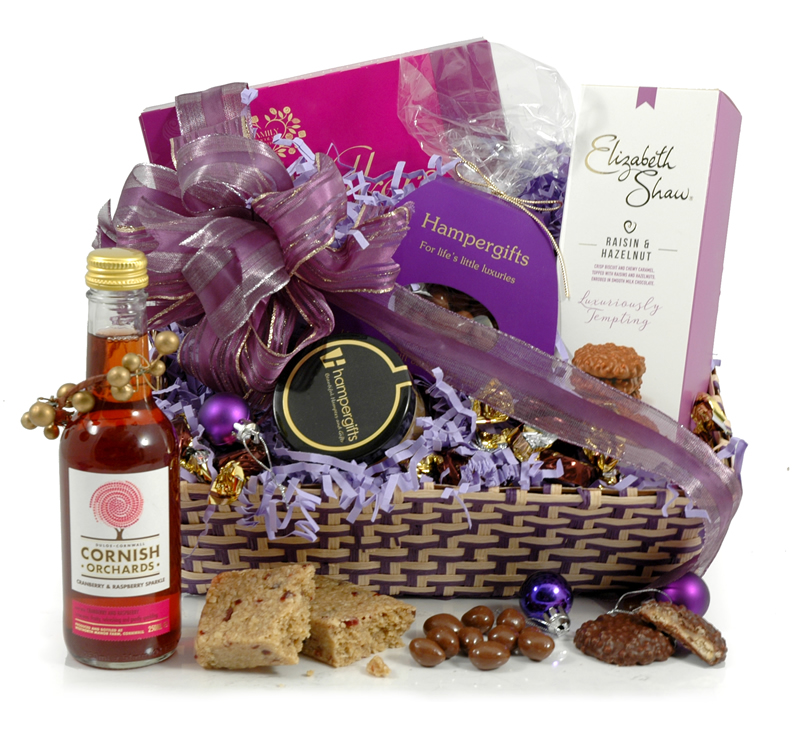 Our unique Silver Christmas Tower has six layers of gift boxes packed with a perfect blend of sweet and savoury treats.
Our Price £37.50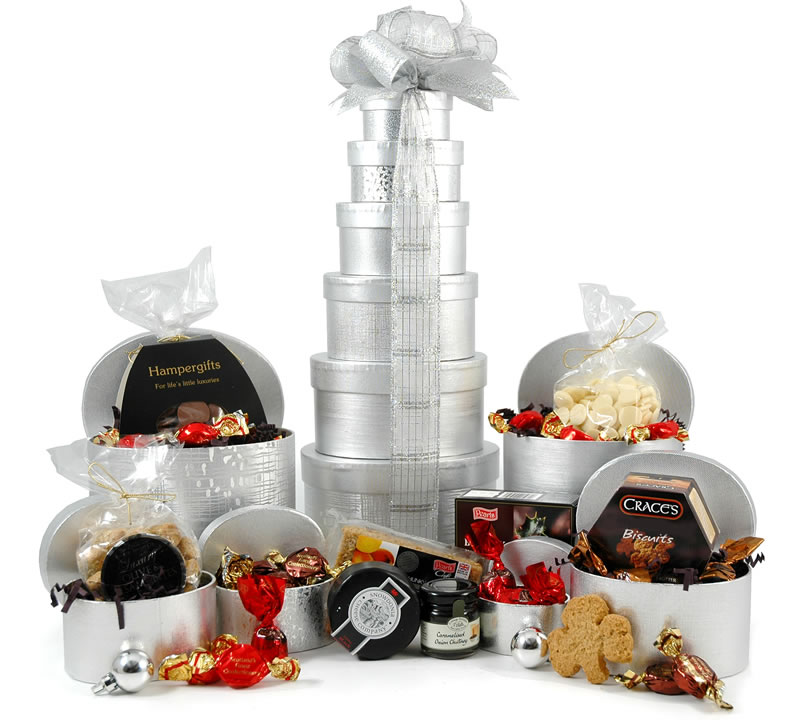 Relax, run a hot bath and let our luxurious Bath themed tower do the rest.
Our Price £39.99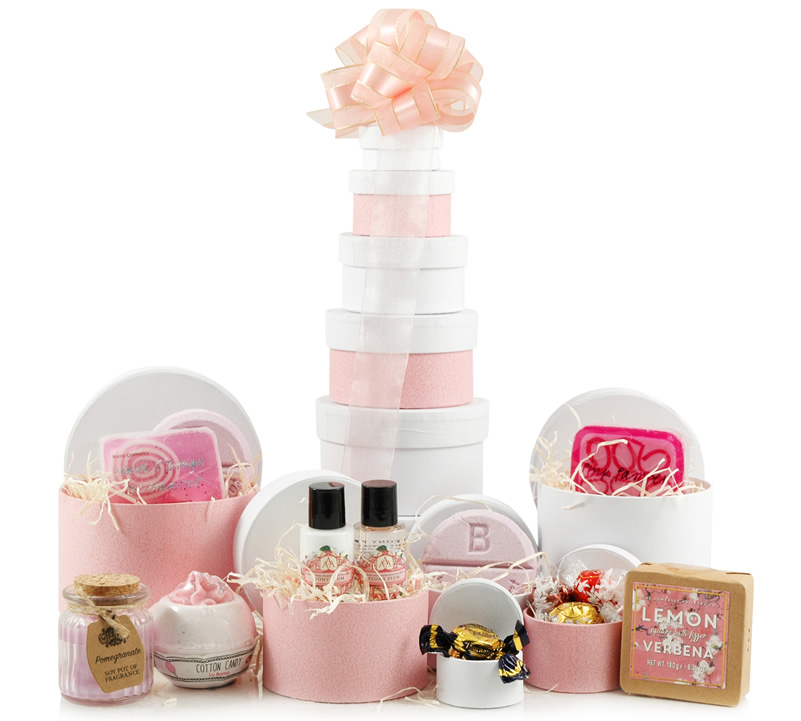 Simply a classic, this Port & Stilton hamper is a cut above the norm.
Our Price £49.99