Valentine's Treat Makers from Domu.co.uk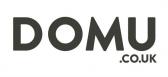 Dear Affiliates,
Happy Valentine's Day! Browse our popular dessert makers below at unbeatable prices, plus get FREE DELIVERY on every order! Check out the full range on the website, or see a selection of best sellers below.
Please remember to replace !!!id!!! with your own publisher ID. We offer FREE DELIVERY on all orders on Domu.co.uk!
Happy selling!
Domu Affiliate Team
VonShef Double Waffle Maker £21.99
http://www.awin1.com/cread.php?awinmid=6113&awinaffid=!!!id!!!&clickref=&p=https%3A%2F%2Fwww.domu.co.uk%2Fvonshef-double-waffle-maker
VonShef Rotating Waffle Maker £24.99
http://www.awin1.com/cread.php?awinmid=6113&awinaffid=!!!id!!!&clickref=&p=https%3A%2F%2Fwww.domu.co.uk%2Fvonshef-rotary-waffle-maker
VonShef Belgian Waffle Maker £25.99
http://www.awin1.com/cread.php?awinmid=6113&awinaffid=!!!id!!!&clickref=&p=https%3A%2F%2Fwww.domu.co.uk%2Fvonshef-belgian-waffle-maker
VonShef Electric Cake Pop Maker £18.99
http://www.awin1.com/cread.php?awinmid=6113&awinaffid=!!!id!!!&clickref=&p=https%3A%2F%2Fwww.domu.co.uk%2Fvonshef-electric-12-cake-pop-maker
VonShef White Electric Crepe Maker £26.99
http://www.awin1.com/cread.php?awinmid=6113&awinaffid=!!!id!!!&clickref=&p=https%3A%2F%2Fwww.domu.co.uk%2Fvonshef-white-crepe-maker
VonShef Electric Crepe Maker £27.99
http://www.awin1.com/cread.php?awinmid=6113&awinaffid=!!!id!!!&clickref=&p=https%3A%2F%2Fwww.domu.co.uk%2Fvonshef-electric-crepe-maker
VonShef Mini Doughnut Maker £19.99
http://www.awin1.com/cread.php?awinmid=6113&awinaffid=!!!id!!!&clickref=&p=https%3A%2F%2Fwww.domu.co.uk%2Fvonshef-mini-doughnut-maker
VonShef Hot Air Popcorn Maker £16.99
http://www.awin1.com/cread.php?awinmid=6113&awinaffid=!!!id!!!&clickref=&p=https%3A%2F%2Fwww.domu.co.uk%2Fvonshef-hot-air-popcorn-maker
Tags: accessories, cake pop maker, crepe maker, doughnut maker, free delivery, gadgets, gift, gifts, gifts for her, home, promotion, promotions, sale, Valentine's Gift Ideas, valentine's gift offers, valentines gifts, waffle iron, waffle maker