---
Valentines Day At Hampergifts.co.uk
A range of Valentines Hampers containing every romantic ingredient in the book. Choose from a Champagne Breakfast gift, chocolate filled gift boxes, a gorgeous Pamper Hamper, wonderfully scented bath gifts or a classic cuddly toy & cava hamper. Save 5% on All Orders with code HAMP5FEB until 28th February and get a perfect gift for a loved one! 
Valentine's day - last order date 10th February! 
Five quirky & uplifting products to lift your mood and leave you feeling funky.
Our Price £16.99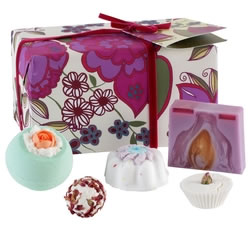 This little tower packs a lot of treats. Featuring creamy caramels, crumbly fudge and of course an abundance of chocolates - all waiting to be discovered inside three heart-shaped gift boxes.
Our Price £29.99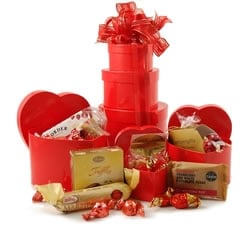 With a miniature bottle of strawberry-pink Cava, a 20cm cuddly puppy and a selection of chocolate treats, this one ticks all the right boxes for a charming romantic gift.
Our Price £33.99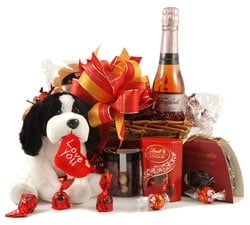 Beautifully gift wrapped with ribbon this lovely hat box is filled with 8 scented bath products including a lovely scented candle, scented soaps and shower butter.
Our Price £29.99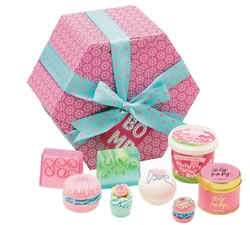 At the heart of our best selling wine hamper is a delicious medal winning Chilean Merlot.
Our Price £37.99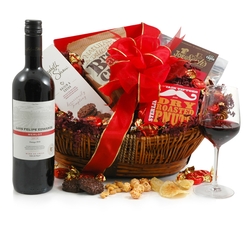 Relax, run a hot bath and let our luxurious Bath themed tower do the rest. This exclusive treat is jam packed with a fantastic selection of scented bath products for the ultimate pampering session.
Our Price £39.99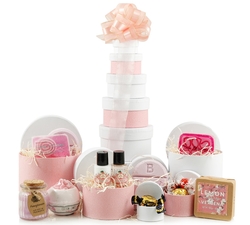 Our top-of-the range chocolate tower is a soaring 50cm tall and features 8 golden gift boxes, each one filled to the brim with a vast amount of chocolates, cookies and other sweet treats. This is pure indulgence on a grand scale!
Our Price £49.99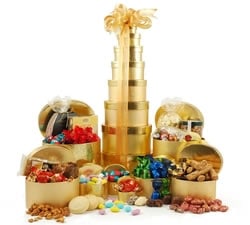 This beautifully presented hamper is filled romantic treats. It wouldn't be Valentine's Day without sharing a glass of Champagne - the half bottle of Louis Dornier is a lovely, fresh bubbly.
Our Price £54.99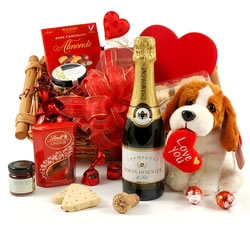 Taste food and drink from around the world with this divine hamper. A perfect present for anyone who appreciates New World wines, its centrepiece is a bottle of delicious red wine from the vineyards of South Australia.
Our Price £55.00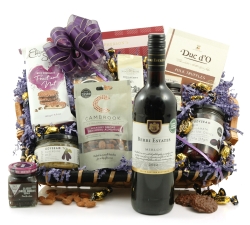 Pol Roger was the favourite champagne of Sir Winston Churchill, who famously described Pol Roger's residence as 'the world's most drinkable address'.
Our Price £80.00