USN Promotions: New Offer + Banners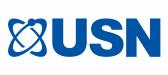 Hi all,
December is nearly upon us and here at USN we have some fantastic new banners to compliment some great promotions.
Our popular Cytopower is now, buy one get one half price!
We're also giving away Free Protein Soup with every purchase of our Diet Whey Bars.
Check out or banners and links and start promoting.
Thanks
Team USN
Tags: Christmas, offer, offers, promotion, promotions