USN - New Weight Loss Product Launch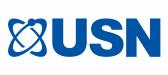 Hi all,
We've an exciting new product to add to our popular Weight Loss range.
The new Xedra-Cut Ulta XT capsules are a clinically researched, scientifically formulated supplement that can offer a huge range of benefits!
Check it out here: http://uk.usn-sport.com/en/xedra-cut-ultra-xt
Take advantage of the buzz around our new launch and start promoting!
Thanks
Team USN