Urban Surfer - New Programme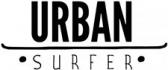 Dear Affiliates,
We are delighted to announce the launch of 'Urban Surfer' at Affiliate Window.
Urban Surfer (http://www.urbansurfer.co.uk) are the one of the largest online Surf, Snow, Skate and urban retailers. Urban Surfer sells thousands of apparel and accessory products direct to consumers at great prices. Their extensive range of over 3,000 products include shoes, t-shirts, jackets, hats, ski goggles & helmet, skateboards and lots more.
UrbanSurfer.co.uk offer free UK delivery on most orders (except heavier items such as some luggage and cruiser boards), with upgrades for fast delivery from their UK distribution centre.
Urban Surfer has made more than a stir by offering massive savings and offering a great service. They have a great review score of 9 out of 10 on Trustpilot and are continuing to receive great reviews by the day, making their way up the ladder of great customer care websites within clothing and accessories.
Join our affiliate program and promote our products via your website.
Why join our affiliate programme?
As a top UK action sport retailer, they offer:
- Over 3,000 surf, ski, skate and urban products
- Low prices
- Excellent service
- Free UK Delivery
- Free advice on accessory needs
Urban Surfer offers a fantastic launch commission rate of 15%!!! This launch rate will be reviewed after three months, and top performing affiliates may stay on this or a higher rate following the launch period.
Cookie Period: 30 Days
Urban Surfer's website has a high conversion rate and a 30 day cookie – with over 91.51% of customer purchases completed the same day!
Urban Surfer also offer a great range of creative designed to grab the users' attention which is ready to be uploaded to your account as soon as you have joined. Banners and text links are available within the "linking methods" section in affiliate window. If there are any sizes that you require please contact orders@urbansurfer.co.uk
Terms and Conditions
Use of the display url is prohibited, and brand bidding is not allowed on the brand name or any derivation or misspelling including but not isolated to:
Urbansurfer
Urbansurfer.co.uk
Urban Surfer
Urbn Surfer
Urban Surf
Affiliates are not allowed to use the Urban Surfer display url in any PPC campaigns to send traffic through to the UrbanSurfer.co.uk site. Affiliates wishing to promote Urban Surfer using the PPC channel must do so using their own websites or landing pages but should not include Urban Surfer in the URL. Domains should not be purchased using similar names to Urban Surfer. Affiliates found bidding on Urban Surfer brand terms may have pending transactions cancelled or face temporary suspension from the program.
If you have any questions about the Urban Surfer program, please get in touch.
Kind Regards
Urban Surfer Affiliate Team
orders@urbansurfer.co.uk
Tags: fashion, new programme, sports, urban surfer