Urban Surfer Discount Code Round Up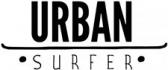 Hi all!
As August gets into the swing of things I would like to give a round up of discount codes currently active at Urban Surfer.
As the Back To School season is happening, we have 10% off Mens, Womens, Boys and Girls Bags, Shoes and Jackets. The code is 'back2school'.
Our summer code is 'summer15' and that will get you 15% off summer items such as shorts, vests, flipflops etc.
The 10% code also includes those, but now includes sunglasses and caps. The code is '10holiday'.
Remember, Urban Surfer offers free delivery on all items to the UK. We have a 110% price promise and loyalty points for all.
Tags: discount, discount codes, discount shoes, fashion discounts, flip flops, Shorts, sunglasses, voucher, voucher codes