Urban Outfitters - Summer Sale - Up to 50% Off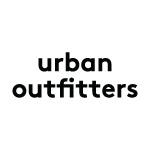 SUMMER SALE AT URBAN OUTFITTERS
Summer is here and it's time for a little treat of 50% off at Urban Outfitters. Shop selected products across womenswear, menswear and homeware today for up to 50% off our freshest summer brands.
CONTACT
For all other enquiries and questions related to the Urban Outfitters European affiliate programme please either call +44 203 219 1857 or email Kerry Hanks (Khanks@urbanoutfitters.com).