Urban Decay -  Introducing Lash Freak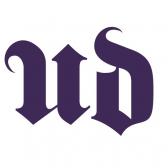 Urban Decay & Silverbean Newsletter
Wednesday 15th July 2020

Urban Decay -  Introducing Lash Freak


Welcome to the latest newsletter from Urban Decay and Silverbean
.

Urban Decay have released a brand new mascara today, Lash Freak: designed to volumise, define and lift your lashes.

With Lash Freak you'll get 23.6 times more volume and 40% more visible length plus 20 hours wear. It's flake proof, smudge-proof and sweat-proof ensuring it stands up to nearly everything the day throws at you.

The innovative three-way brush design allows you to volumise, define and lift all
in one stroke. The asymmetrical brush side loads up every lash with maximum mascara
while the budding tip can be used for extra definition on your individual lashes.

Only £21, shop Lash Freak now at Urban Decay and enjoy the freakiest, biggest lashes of your life.

DIRECT URL:

https://www.urbandecay.co.uk/en_GB/eyes/mascara/
lash-freak/ud1014.html#start=1&cgid=1_501

DEEP LINK:

https://www.awin1.com/cread.php?awinmid=15723&awinaffid=!!!id!!!&ued=
https%3A%2F%2Fwww.urbandecay.co.uk%2Fen_GB%2Feyes%2Fmascara
%2Flash-freak%2Fud1014.html%23start%3D1%26cgid%3D1_501

Queries / Contact Us...

If you have any queries, or would like to request anything please contact
Charlotte Davies at Silverbean, and she will be happy to help:

telephone:

+44 (0) 191 406 1200

In Association with Urban Decay's Exclusive Affiliate Partners Agency.
Tags: mascara, urban decay